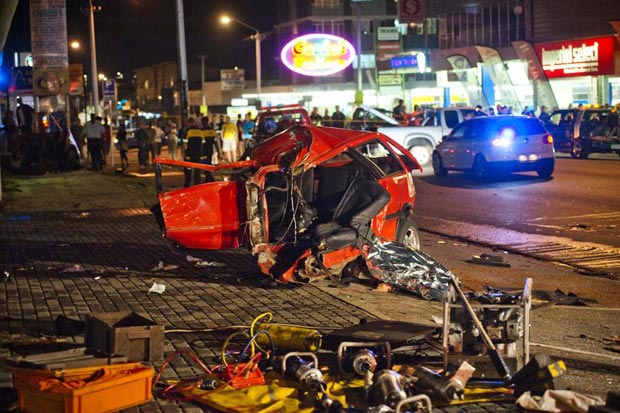 Tshwane authorities were investigating the possibility on Monday morning that three people killed in an accident on the notorious Voortrekker Road were drag racing, a spokesperson said.
"The initial witness reports… suggest that they might have been involved in drag racing," said Tshwane safety and security spokesperson William Baloyi.
The DA called on the city's mayor on Monday morning to "intervene immediately to stop the illegal racing in Voortrekker Road on Sunday evenings", said Moot councillor Elmarie Linde.
"We have submitted two petitions in the last four years wherein we requested action but to no avail. It is time that the mayor visits Voortrekker Road on a Sunday evening to see for himself what is happening there," said DA councillor Hendrik Fourie of Ward 53.
"How many more lives will be lost before these races are stopped? Not even the petitions, signed by many residents and motorist, were regarded as important. Spectators who support these races are just as guilty. Less motorists will race if there are no spectators."
Two people died on the scene and a third died later in hospital after a horrific crash involving a Nissan 350Z and a Uno Turbo in Gezina around 20:00 shortly after witnesses said the drag race started. The two cars crashed into two other cars, which were not taking part in the race.
The Nissan then crashed into a pole and burst into flames, while the Uno broke apart when it hit another pole.
A passenger in the Uno died on the scene and its driver later died in hospital.
The Nissan's driver also died.
[ SAPA]