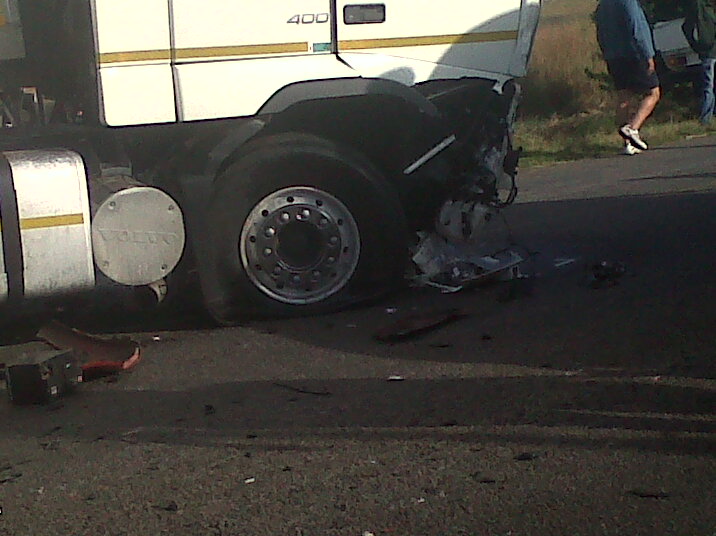 A man has sustained critical injuries in a head on collision on Van Dyk street in Boksburg. As ER24 paramedics arrived at the scene, the red hatch back car was severely mangled and a large transporter truck was stationery nearby with quite extensive damage to its front end. A 26 year old man was still trapped inside the car and he was in a serious condition. Fire and Rescue workers immediately set up their equipment in order to cut the man out of the vehicle.
It took approximately 45 minutes for them to remove the man, all the while with paramedics attending to the mans injuries. The ER24 Discovery Medicopter was called in to the scene to assist with transporting the man to hospital. He was airlifted from scene to the Life Glynnwood Hospital in Benoni.
The man would need treatment for multiple injuries including broken bones, a suspected head injury and internal injuries. Fortunately, the driver of the truck was left with no physical injuries.
Vanessa Jackson, ER24