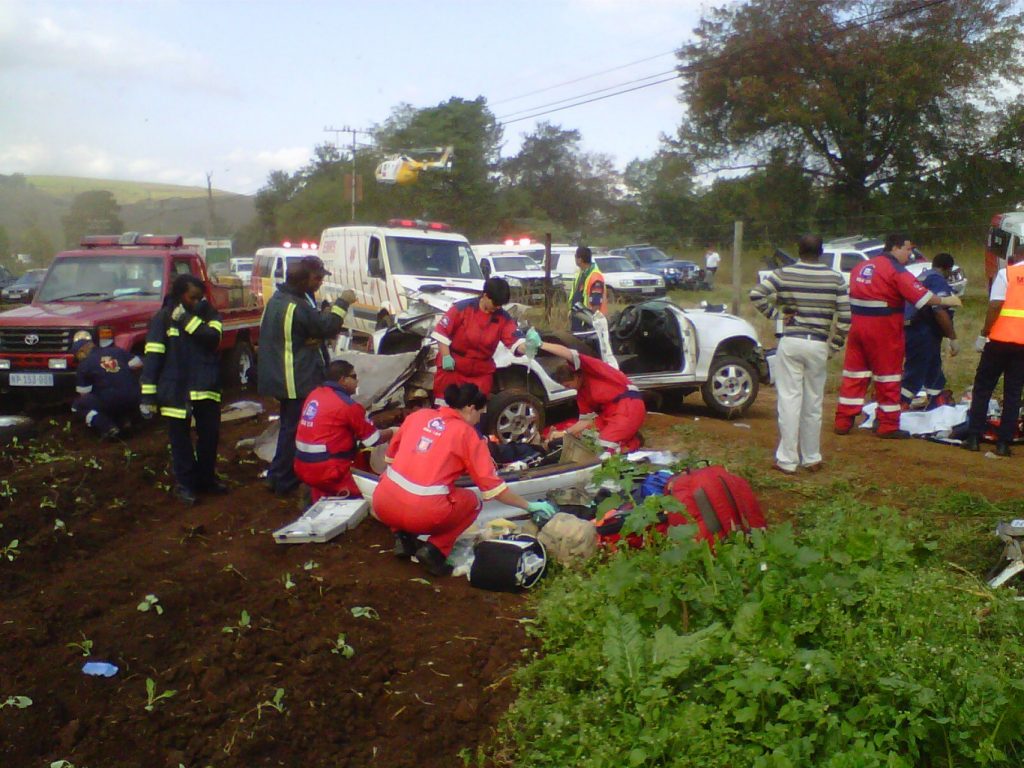 A single vehicle accident in the Thornville area of Pietermaritzburg has left 4 people with critical injuries.
The vehicle was allegedly travelling on the R56 when the driver suddenly lost control and the vehicle rolled. The vehicle crashed through a fence and while it continued to roll into a nearby farm field, one of the occupants was ejected. The severely damaged vehicle entrapped the remaining 3 occupants. Fire and Rescue Workers used the Jaws of Life to remove the woman and 2 men from the wreckage while ER24 paramedics attended to the injuries sustained by the man who was ejected as well as the 3 entrapped occupants. All of the patients appeared to be aged in their early 30's.
Two Medicopter were called in to land at the scene as the woman and other man had sustained more severe injuries and they needed immediate treatment at a medical facility. Paramedics at the scene had already needed to take over vitals functions for the pair.
The other two men were further stabilised on scene before being taken to a nearby hospital by ambulance.
The incident will undergo the necessary investigations by officials who attended the scene.
Vanessa Jackson, ER24