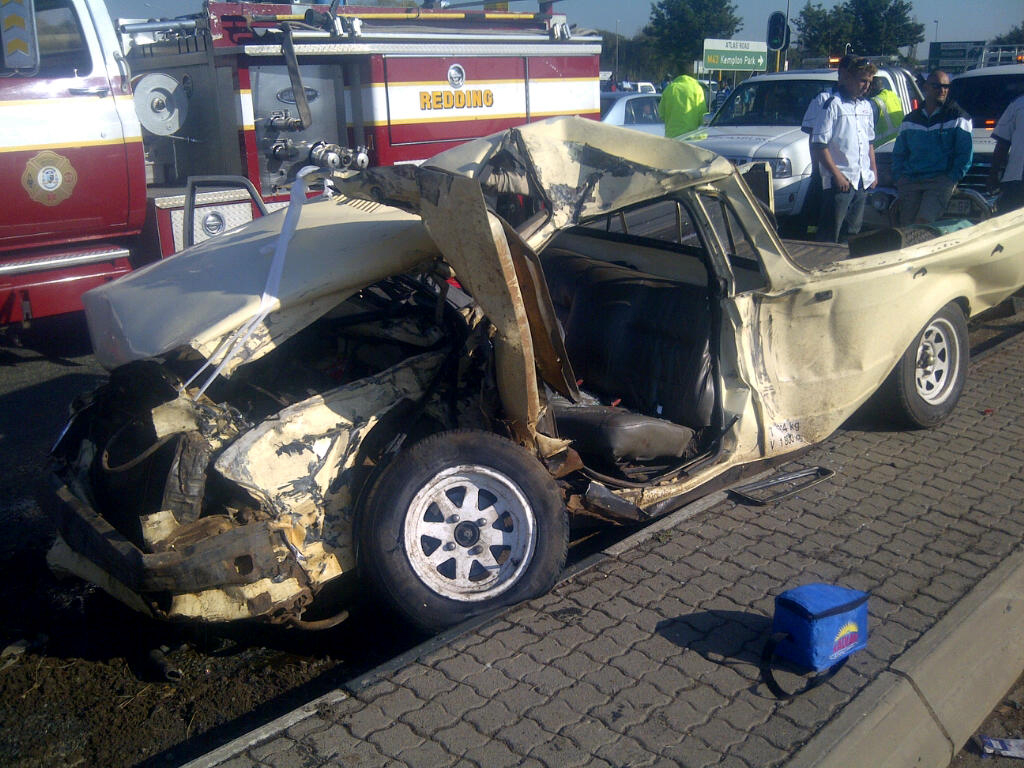 A truck has collided into the side of a bakkie at the corners of Atlas and Finch road in Benoni leaving 4 dead and another 4 injured.
ER24 paramedics at the scene explained that when they arrived, there were people strewn across the roadway. Sadly, three of the men had already succumbed to their injuries and were declared dead at the scene.
A man travelling in the bakkie was in a critical condition after he had been flung from the vehicle during the impact from the truck. The ER24 Discovery Medicopter was immediately activated to the scene to airlift him to hospital. As the Medicopter was coming in to land, the man's condition deteriorated and Paramedics had to initiate CPR on him. Despite all efforts, the man's condition did not improve and he too died at the scene.
A passenger in the bakkie needed to be removed from the wreck by Fire and Rescue Workers who used the Jaws of Life to remove the mangled metal from around him. He suffered serious injuries and was taken to a nearby hospital in a stable condition. The other occupants of the bakkie and driver of the truck suffered moderate injury and after being treated on scene were taken to hospital for further care.
The police took control of the scene.
Vanessa Jackson, ER24