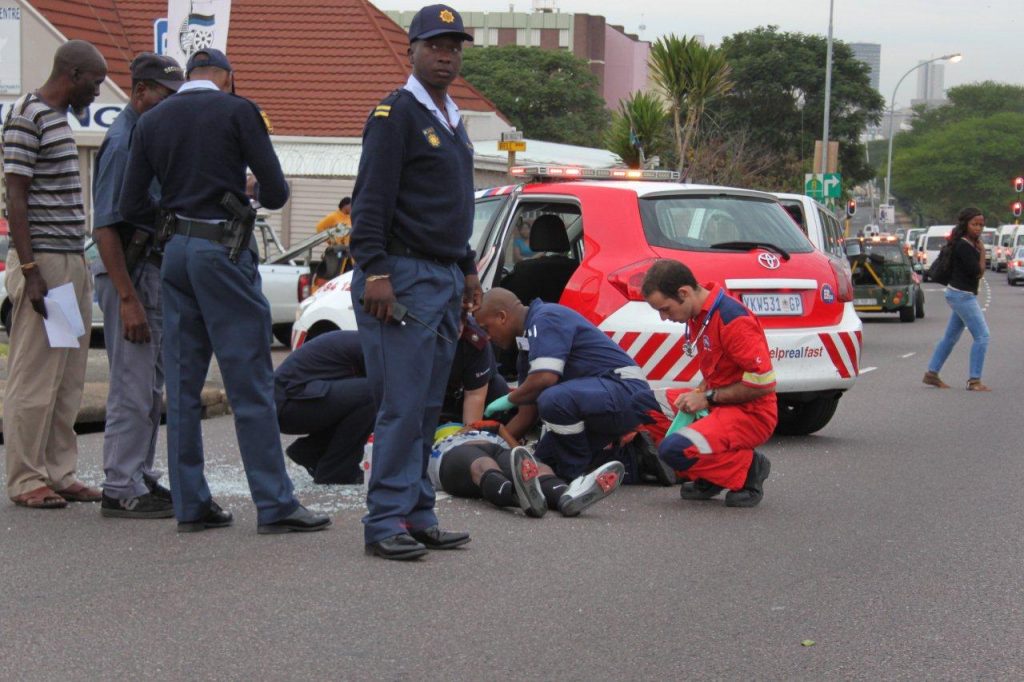 A twenty eight year old cyclist is in a serious condition after crashing into the back of a taxi at the corners of Berea and Currie Road in Morningside this afternoon.
ER24 paramedics from Durban arrived on the scene and found the cyclist lying in the left hand lane of Berea Road on top of broken glass from the back window of the taxi. The patient who was responsive was in a lot of pain. Emergency personnel blocked two lanes to help protect them self's and the patient. ER24 assessed the patient and found that he had suffered a possible broken shoulder, the patient also complained of pains to his neck and back region. Advanced life support intervention was performed on the patient and was placed on a special board before being transported to Addington Hospital in a serious but stable condition.
It is believed that the cyclist was travelling down Berea Road, towards Botanical Gardens Road when the taxi in front of him, suddenly came to a halt to drop off passengers. The cyclist who was unable to move out of the way slammed in to the back of the taxi.
SAPS from Berea were on the scene and would investigate the incident further.
Derrick Banks, ER24
For more info on cycling safety also view: