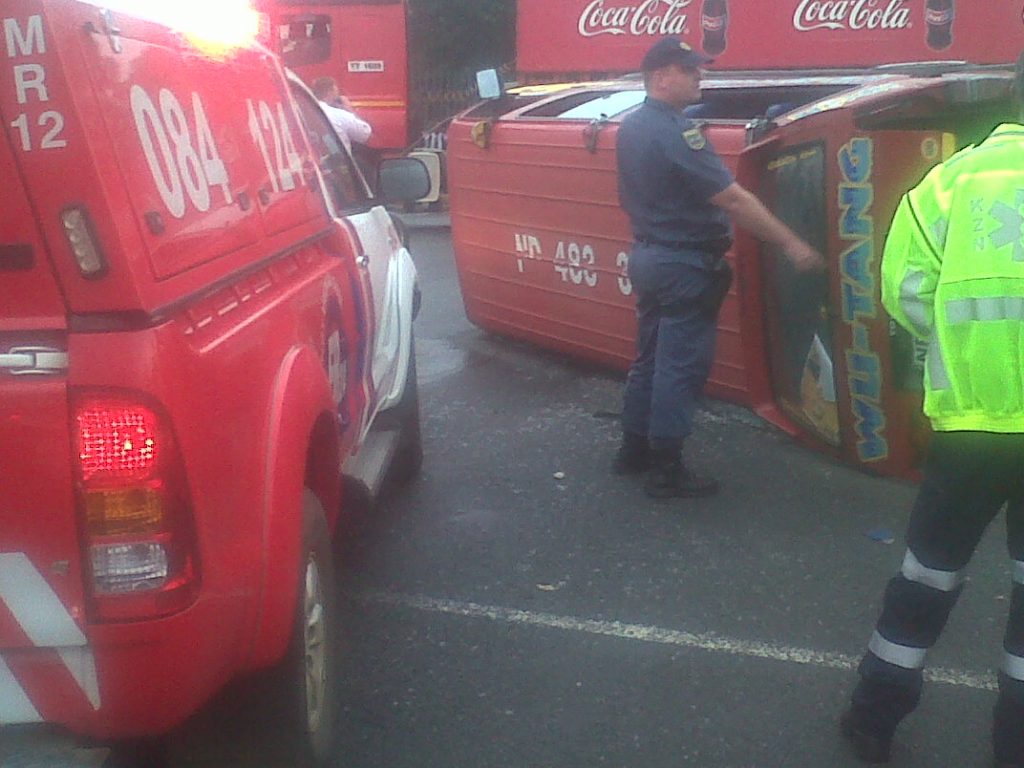 A collision between a taxi and a light motor vehicle at the intersection of Loop and Bosch Street this afternoon has left five school children injured.
ER24 paramedics arrived on the scene and found the taxi lying on its side in the intersection with the light motor vehicle just a few meters away from the scene. The driver and the five school children had already climbed out of the taxi by the time emergency personnel arrived on the scene. They were found seated on the floor near the taxi and were examined by ER24 and the Provincial Ambulance Service. The children were fortunate enough to have only suffered minor cuts and bruises. They were transported to Northdale Hospital by the ambulance for further medical care.
The two drivers very not injured in this accident but would seek further medical care late if needed. The necessary authorities were on scene and would investigate the accident further.
Derrick Banks, ER24