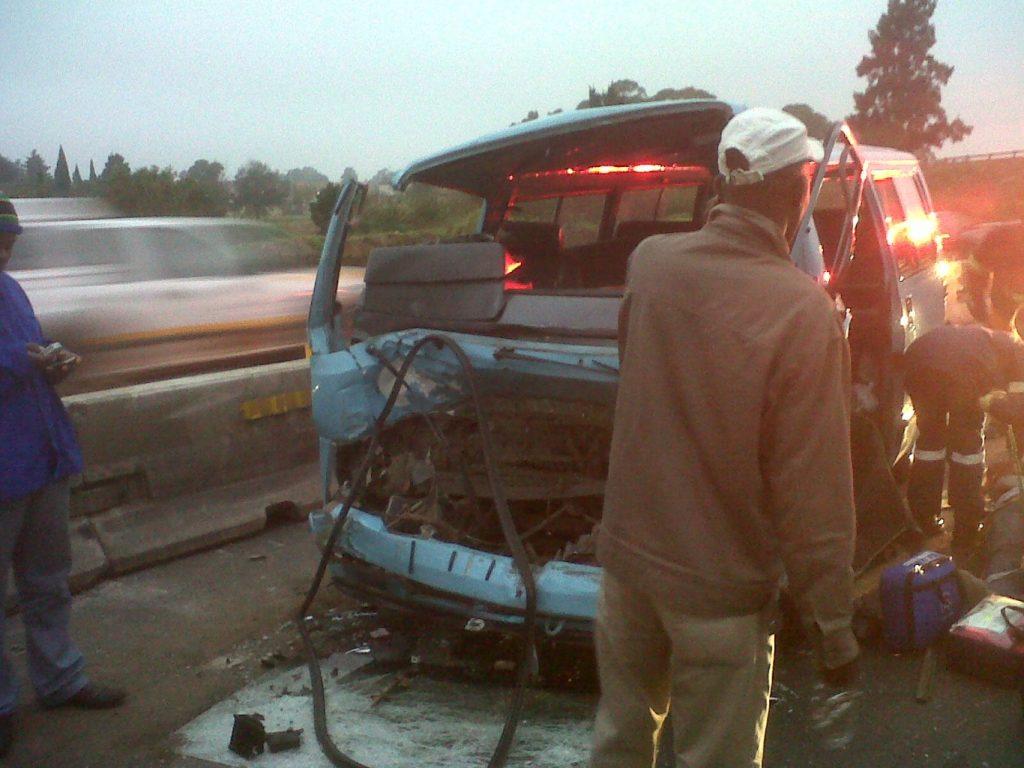 A taxi has crashed into the back of a Toyota SUV on the N12 in the direction Johannesburg, just after the Atlas Road offramp.
ER24 paramedics, as well as other emergency responders from the Benoni area were sent to a serious taxi accident on the N12. It is not clear as to why the taxi crashed into the back of the Toyota, but the front of the taxi was badly wrecked.
At the time of the accident, 14 commuters were travelling in the taxi. Due to the extensive damage to the front end of the taxi, the front passengers needed to be extricated from the vehicle by Fire and Rescue Workers using the Jaws of Life.
One passenger sustained a serious broken bone to his leg while the other 13 passengers were treated on scene for minor to moderate injuries, loaded into ambulances and transported to hospital for further assessment and treatment. All of the occupants of the taxi were adults.
The driver and only occupant of the Toyota was left with no injuries.
The police attended the scene.
Vanessa Jackson, ER24