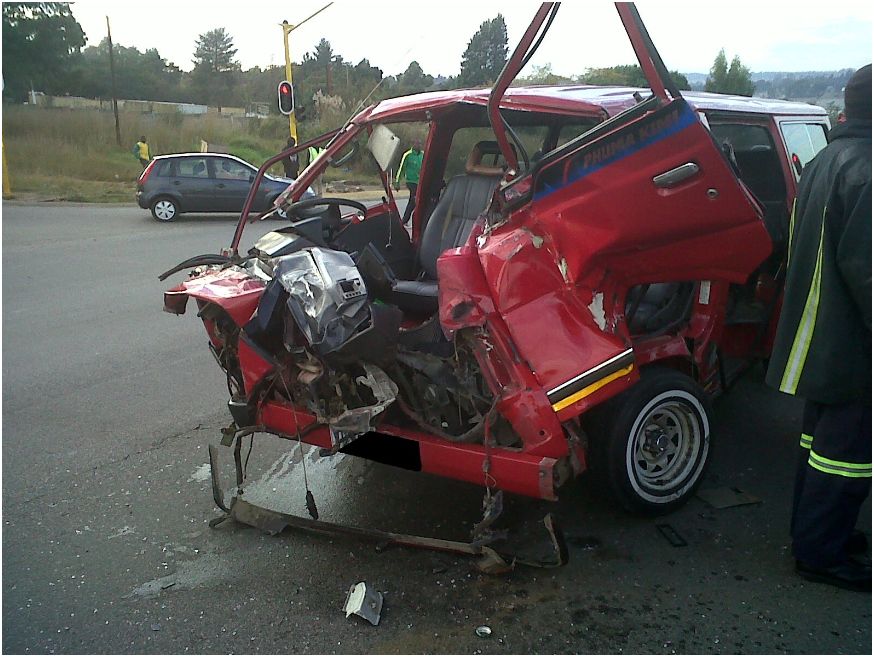 Nine people have being injured after the taxi they were travelling in collided into a construction truck on Alan Dale Road in the Mid Rand north of Johannesburg this morning.
ER24 along with other emergency services arrived on the scene and found the taxi had sustained massive impact to the front of the vehicle. A little boy of ten was found lying outside the vehicle, which paramedics believe he was ejected from the taxi on impact, was in a serious condition. He was assessed and was treated by means of advanced life support intervention. Another commuter was also found to have sustained serious injuries. The remaining seven patients were treated for minor to moderate injuries and were transported to various hospitals in the greater Johannesburg area.
The cause of the accident is unclear but all necessary authorities will be investigating the accident further.
Derrick Banks, ER24