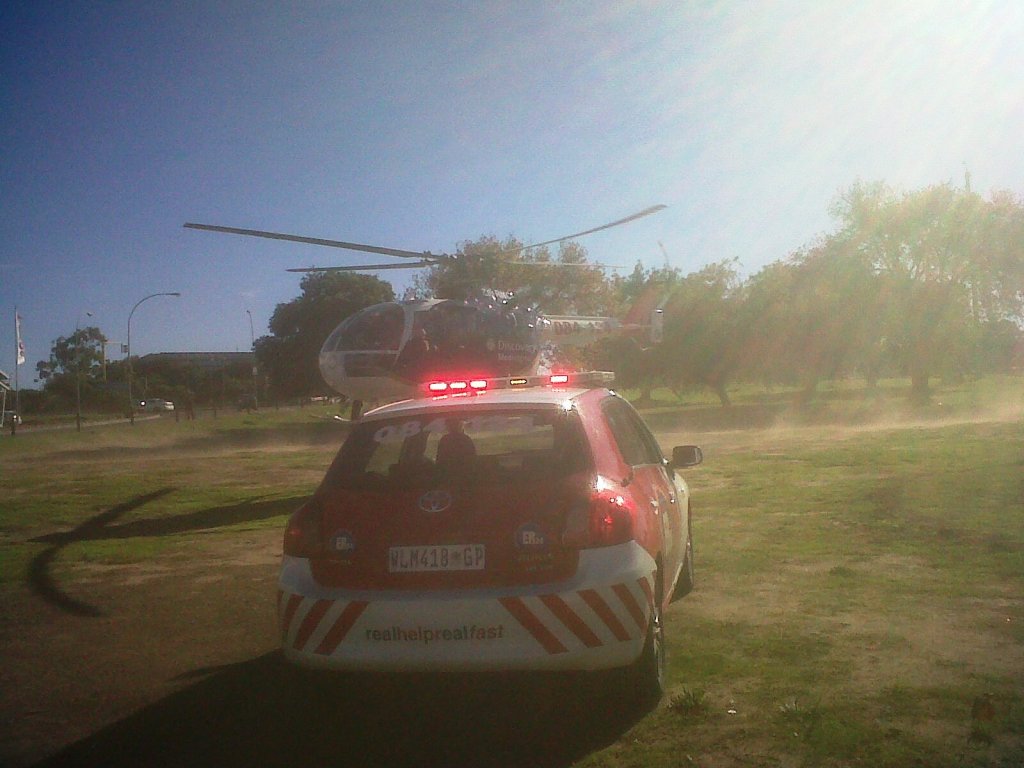 A serious motor vehicle collision occurred this morning on the corners of Raglan and Durban rd in Bellville.
It is unclear as to how the collision occurred, but a female driver believed to be aged 21 collided with the side of a Corsa bakkie at high speed. She was the only passenger in the vehicle. The collision between the Bakkie and the small Fiat passenger vehicle was severe and the vehicles airbags deployed immediately on impact.
When ER24 paramedics arrived at the scene they found the 21 year old female patient still in the driver's seat. She is seven months pregnant with her second child. The mother was complaining about pain to her neck and back, but was most concerned about her baby as the airbag deployed with great force directly on her stomach.
On scene paramedics promptly dispatched the ER24 Discovery Medicopter to the scene. Whilst waiting for the Medicopter to land, paramedics carefully extricated the mother from the vehicle and immobilised her to special equipment. The mother and her unborn child was then airlifted to Vergelegen Medi-Clinic in a critical condition.
The driver of the Corsa bakkie sustained no injuries in the collision. Local law enforcement authorities were at the scene and will be investigating the incident further.
Andre Visser, ER24
Also view: