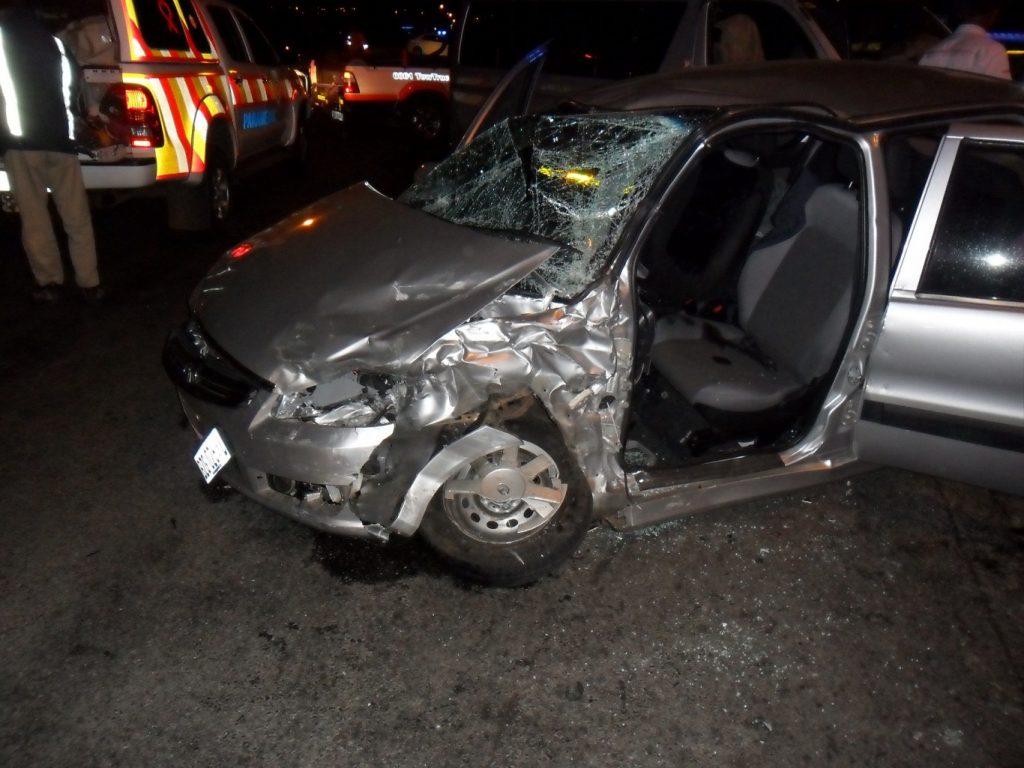 A taxi carrying 4 occupants collided into the passenger side of a hatch back yesterday evening at the corners of Witklip and Asbes Street.
When ER24 paramedics arrived they found the 4 occupants of the taxi and two occupants of the car walking around at the scene. The taxi was damaged in the front and both vehicles came to rest in the middle of the road. Paramedics assessed the patients for injuries and the four occupants of the taxi needed to be transported to hospital. Three of them had sustained minor injuries while the fourth moderate injuries as he was complaining of slight pain to his neck and back regions.
The two occupants of the car decided that they did not want to go to hospital.
No other vehicles were involved in the accident.
Vanessa Jackson, ER24