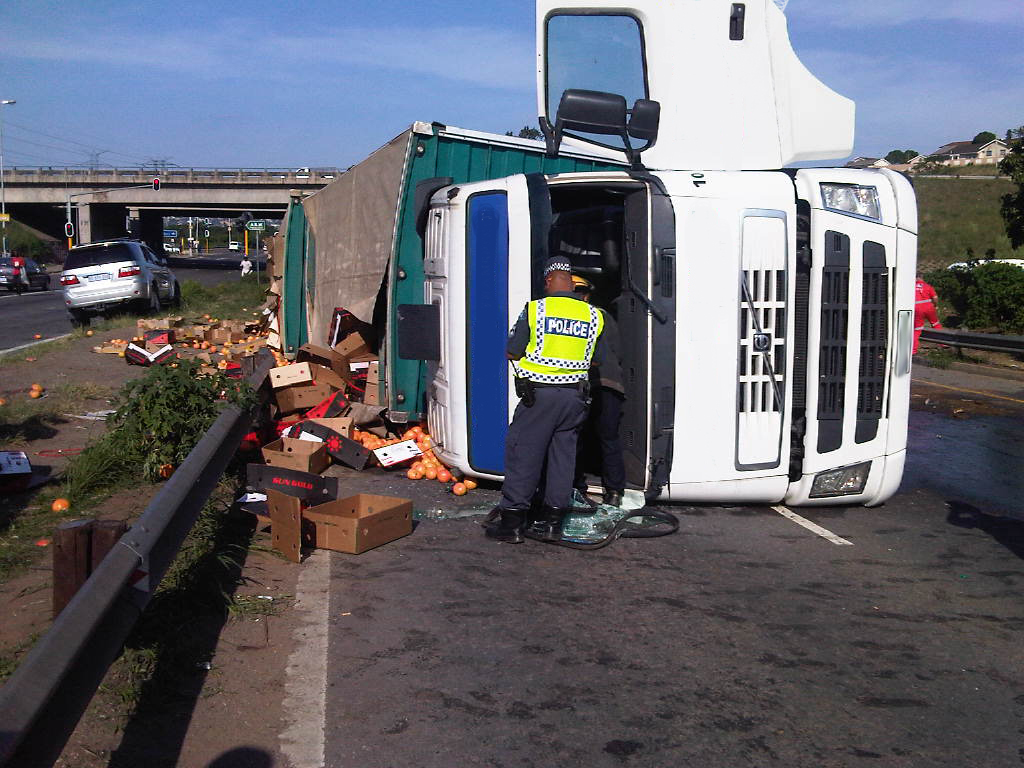 A truck carrying onions has overturned on the M19 at the N2 in Umgeni leaving the driver with serious injuries.
When paramedics arrived at the scene, the truck was lying in the road partially into the center median. Onions were strewn around the truck. The driver and only occupant of the truck had managed to climb out of the wreck, but he had sustained significant injuries to his right leg. He was also complaining of neck and back pain. Paramedics treated him accordingly on scene before transporting him by ambulance to a nearby hospital for further care.
There were no other vehicles involved in the accident.
Traffic was blocked as the truck lay in the road and there was a significant amount of oil spillage into the second lane.
Vanessa Jackson, ER24