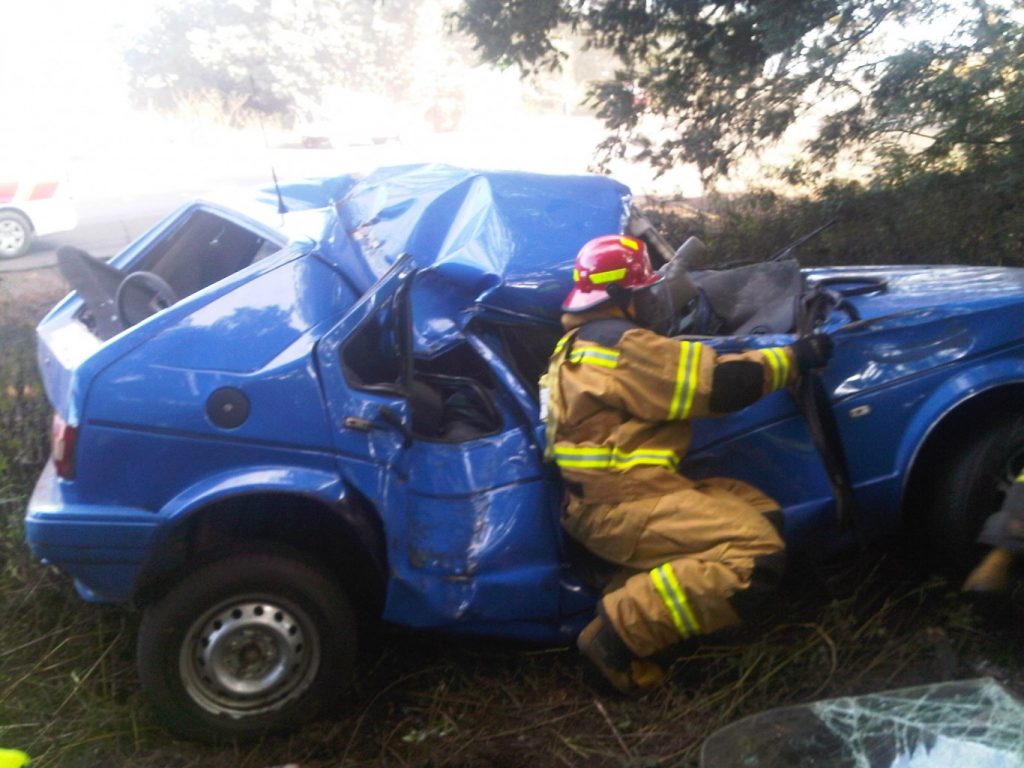 Two men have suffered minor injuries after the vehicle they were travelling in rolled on th Arnot Rietkuil Road in Middelburg near the N4.
The Golf suddenly left the road and rolled into the roadside field almost colliding into the trees. The initial cause of the driver losing control in not yet known and will need to be investigated by officials.
The two men, aged between 20 and 25, were lucky to have only been slightly injured even though the damage to the vehicle was extensive enough to entrap them in the mangled metal. Paramedics treated them for their injuries and took them to hospital for further evaluation after Fire and Rescue workers removed them using the Jaws of Life.
No other vehicles were involved in the accident.
Vanessa Jackson, ER24