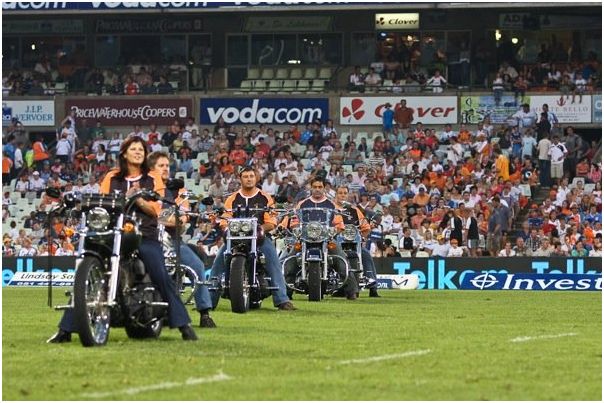 If you've always harboured a secret dream of roaring through life on two wheels rather than four, there's never been a better time to make it come true.
"The daily commute by car is only going to get harder, especially for people living in Gauteng," says Terry Terblanche of direct insurer MiWay. "Major roads are now so congested that it's hurting everyone's productivity and quality of life."
A major part of the problem, says Terblanche, is the fact that most vehicles on the road are built for four people but are only carrying one. "We all need to switch to more efficient modes of transport, which is why it's become increasingly costly to drive a car.
The Gautrain and rapid bus transit systems are one alternative, says Terblanche. The other is to buy a bike.
"Bikes are much cheaper and more efficient to run than cars," he says. "They're also hands-down more environmentally friendly. It takes about seven times more energy and natural resources to build a car than to build the average bike. So they're cheaper to buy, and because you use so much less fuel a bike has less impact on the environment as well as on your pocket."
There's also the fact that motorcyclists will be paying lower fees on Gauteng's new toll road network – so the more you use a bike instead of a car, the more you save.
Bikes are also cheaper to insure, adds Terblanche. "Our specialist bike insurance division offers significantly lower premiums to our bike-riding customers," he says, "provided of course they have the correct licence and the right driving attitude."
Then there's the added convenience: "Bikers hardly ever struggle to find parking, and congestion isn't an issue," says Terblanche. "It can save hours of wasted time and help a lot to keep your blood pressure stable."
Bikes aren't for everyone, Terblanche acknowledges: "But if it suits your lifestyle, you choose the right bike and you are safety-conscious, it's a very attractive option."
For more information about how much it will cost to insure a motorbike, call MiWay today on 0860 200 55 8 or visit http://www.miway.co.za/motorcycle-insurance
For Motorbike Safety, we would like to urge all our bikers to view the following sections: