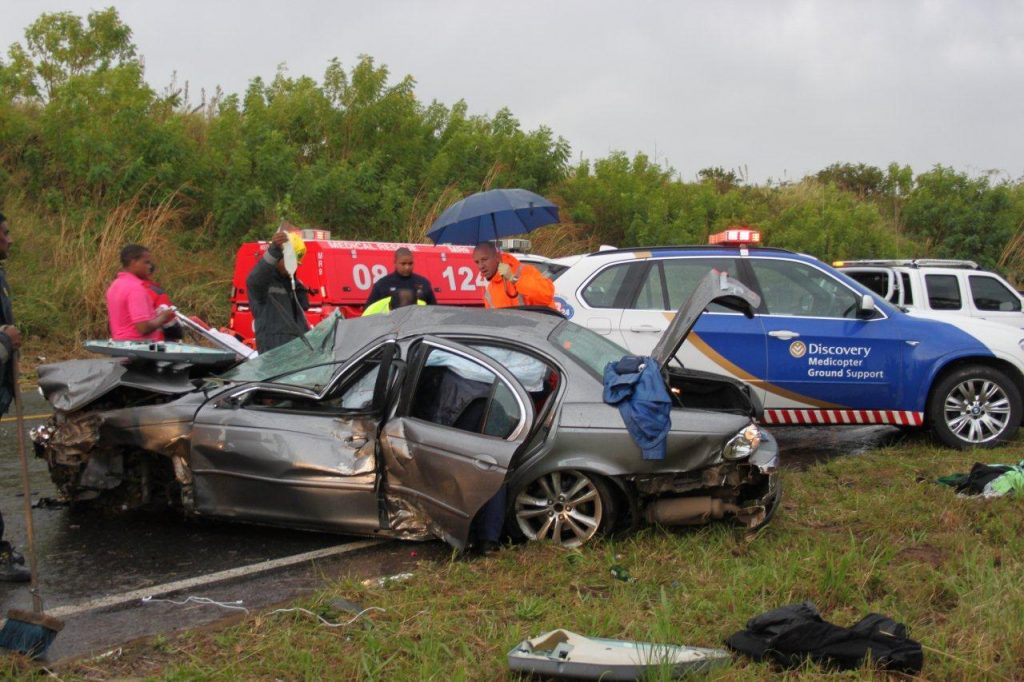 Two people are in a serious condition after the vehicle they were travelling in crashed into an Armco barrier on the M19 Durban bound just outside Pinetown this afternoon.
ER24 and EMRS arrived on the scene and found the light motor vehicle in the right hand lane of the freeway. The driver was found inside the vehicle, while the other patient was found outside behind the motor vehicle lying in the grass. The driver had sustained a possible head injury and multiple lacerations. He was treated by the paramedics and was given pain medication before they could take him out of the vehicle. The patient that was found at the back of the vehicle was also treated for head injuries and minor abrasions and lacerations. They were both stabilised on the scene and transported to a nearby hospital in a serious but stable condition.
It is believed the driver somehow lost control while taking the corner in the wet weather conditions and slammed into the Armco barrier. This made the car be airborne, narrowly missing the bridge, crashing back in to the road then rolled to a halt.
SAPS from Pinetown were on the scene and would investigate the accident further. Traffic was severely affected due the accident.
Derrick Banks, ER24