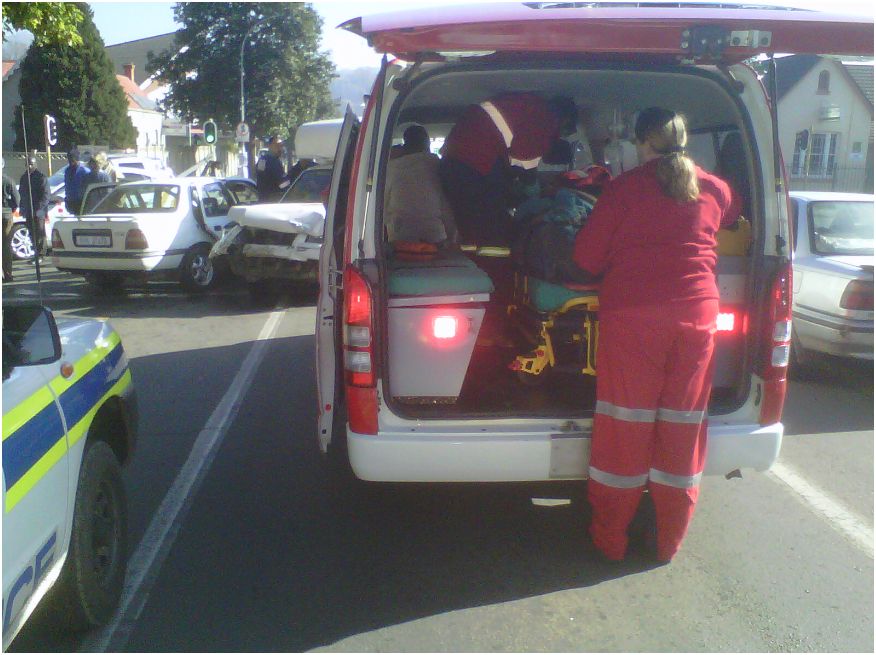 A collision between a light motor vehicle and a delivery van at the intersection of Boom and chapel street has left two people with serious injuries, while a third person sustained minor injuries this morning.
ER24 and other emergency personnel arrived on the scene and found the two vehicles just off from the intersection.
The two drivers were assessed by the paramedics and found that both had sustained possible injuries to their neck and back regions. They had to be placed on specialised boards before they could be moved in to the ambulance. The one driver needed advanced life support intervention by means of pain medication. The passenger from the delivery van sustained minor cuts and bruises. The patients were stabilised on scene and transported to Pietermaritzburg Medi-Clinic for further medical care.
It is unclear who was at fault but the necessary local authorities were on the scene and would investigate the accident further.
Derrick Banks, ER24