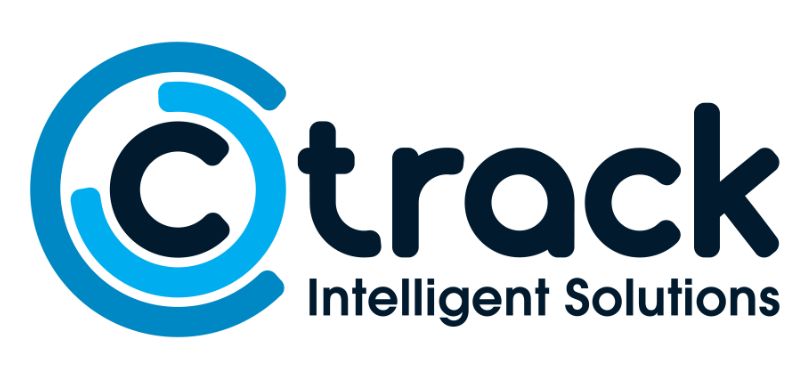 Ctrack is proud to have recently launched its new comprehensive Fleet Management solution – Ctrack FleetConnect – on 2 June 2011 during a Conference in Gauteng.
Ctrack FleetConnect is a "Fleet Management solution" that provides fleet owners with full visibility of costs and information on every kilometre driven. This intelligent tool encompasses a specialised software suite with which owners can manage anything from fuel usage, license renewals and traffic offences to toll fees, vehicle service schedules, driver profiles and any other aspect of their fleet by simply selecting the specific management tools they require.
By way of the wheel diagram below, the suite includes the following main management areas: 1) Needs Analysis, 2) Procurement, 3) Administration and 4) Disposal – each one with its own subsets. Therefore, Ctrack FleetConnect can be tailor-made to suit anyone's Fleet needs and requirements.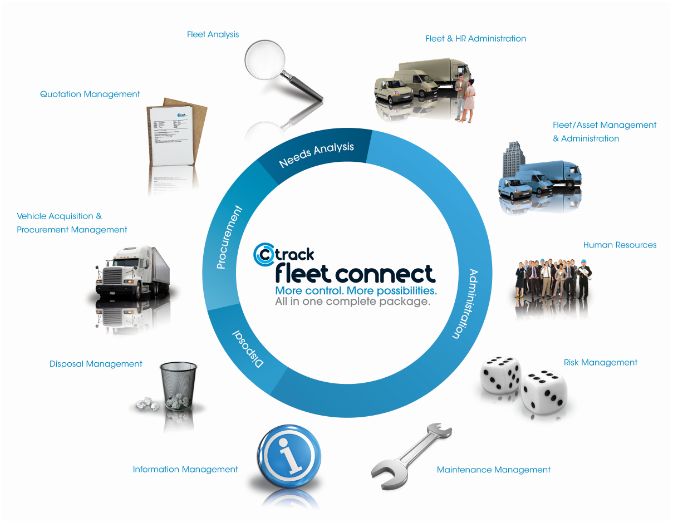 "Ctrack FleetConnect integrates all components of Fleet Management into a singular centralised database, which serves as a one-stop platform. It assists Fleet operators to not only understand their businesses' fleet better – by highlighting opportunities to manage risk more efficiently and assessing how one can identify and streamline fleet operations, but also helps them to monitor budget and costs", says Hein Jordt (Ctrack Fleet Management: Managing Director).
Benefits of this suite can range from:
• Reliable, real-time management information for informed decision-making.
• Optimised visibility of vehicle operating cost i.e. maintenance, fuel, tyres, batteries, labour and other cost contributors.
• Improved safety of vehicles, drivers and loads.
• Automated comparison of actual operating cost vs. owner and industry benchmarks.
• Visibility of all financial aspects throughout asset/vehicle lifecycle.
• Increased operational efficiency as a result of; maintenance planning, delivery routing and scheduling.
• Optimal sourcing by buying the right asset/vehicle at the right price for the job required.
• Real-time workflows (business rules) and exception reporting allow proactive response designed for risk and cost management.
For more information on this Ctrack offering, please contact: Marcel Blokland (Sales Director: Ctrack Fleet Management (SA) Pty (Ltd) on (011) 894 4361 or via email: marcelb@digicore.co.za
Also visit: