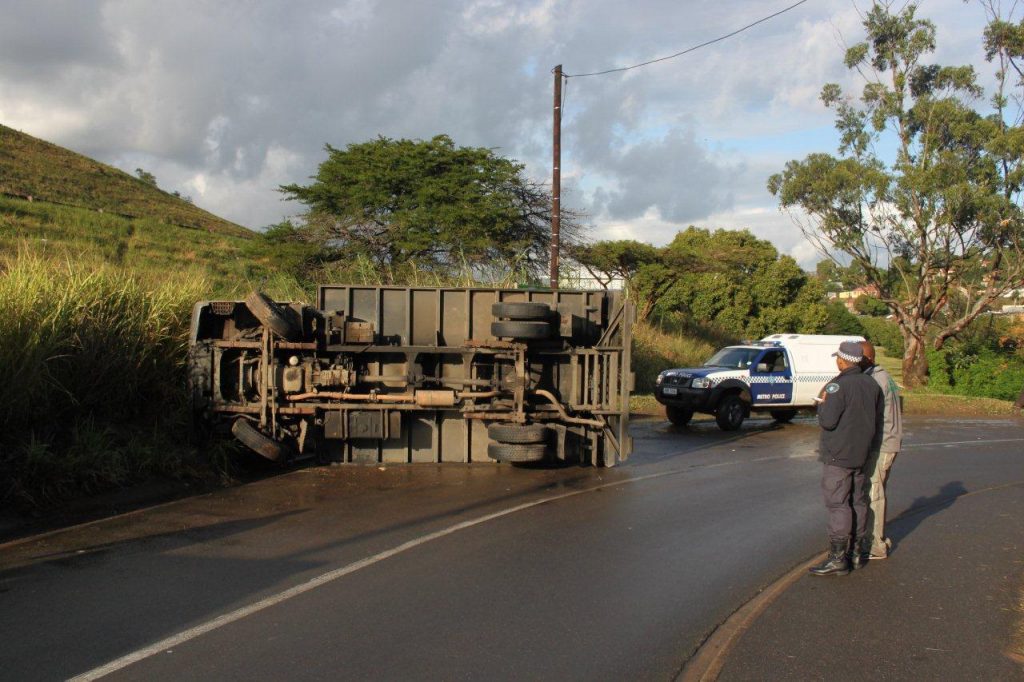 A driver and his two passengers of a delivery vehicle escaped with minor injuries after the vehicle they were travelling in overturned on Wiggins Road in Chesterville this morning.
ER24 paramedics arrived on the scene and found the delivery vehicle on its side blocking the road. The driver and passengers were examined on the scene and found that they had sustained minor injuries. They were transported to a nearby hospital for further medical care.
It is unclear what caused the driver to lose control of the delivery vehicle but the local metro police on the scene would be investigating the accident further.
Derrick Banks, ER24