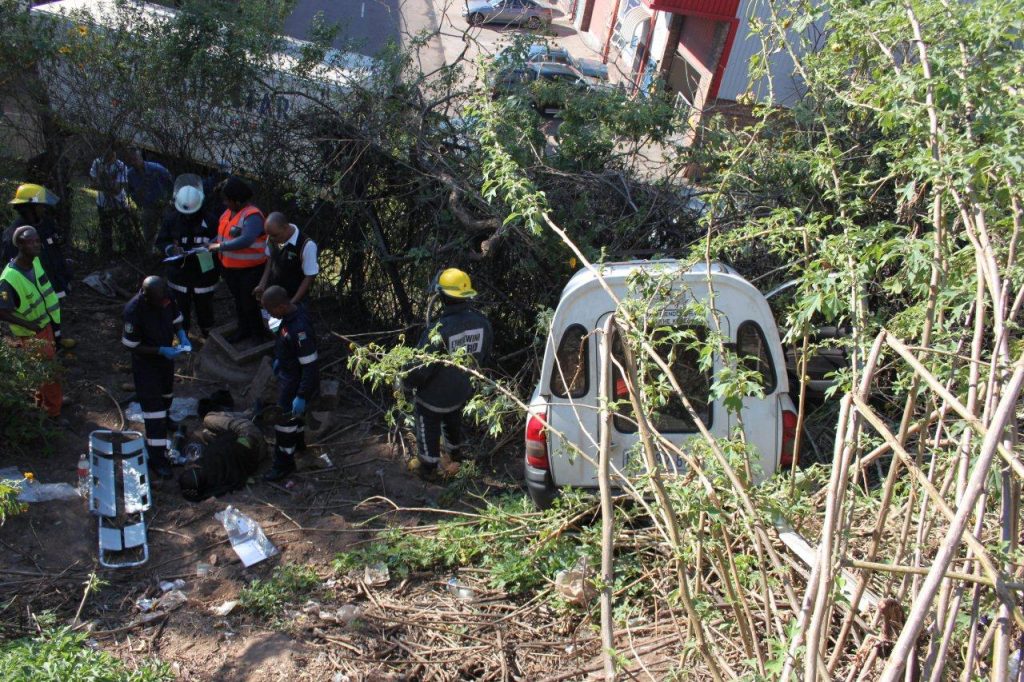 A driver sustained serious injuries after losing control of his bakkie and going down an embankment on Kyalami Road in Westmead this afternoon.
ER24 and EMRS paramedics arrived on the scene and found the bakkie half way down an embankment. The driver had been taken out of the vehicle by members of the public that witnessed the accident. The man seemed very confused to the paramedics and disorientated. Paramedics assessed him and found that he may have also suffered possible neck and back injuries. He was given oxygen and placed on a specialised board so they could help carry him up the embankment to the waiting ambulance. He was transported to a nearby hospital in a serious but stable condition for further medical care.
It is unclear what caused the driver to lose control but the local Fire Department and Metro Police would investigate the accident further.
Derrick Banks
ER24