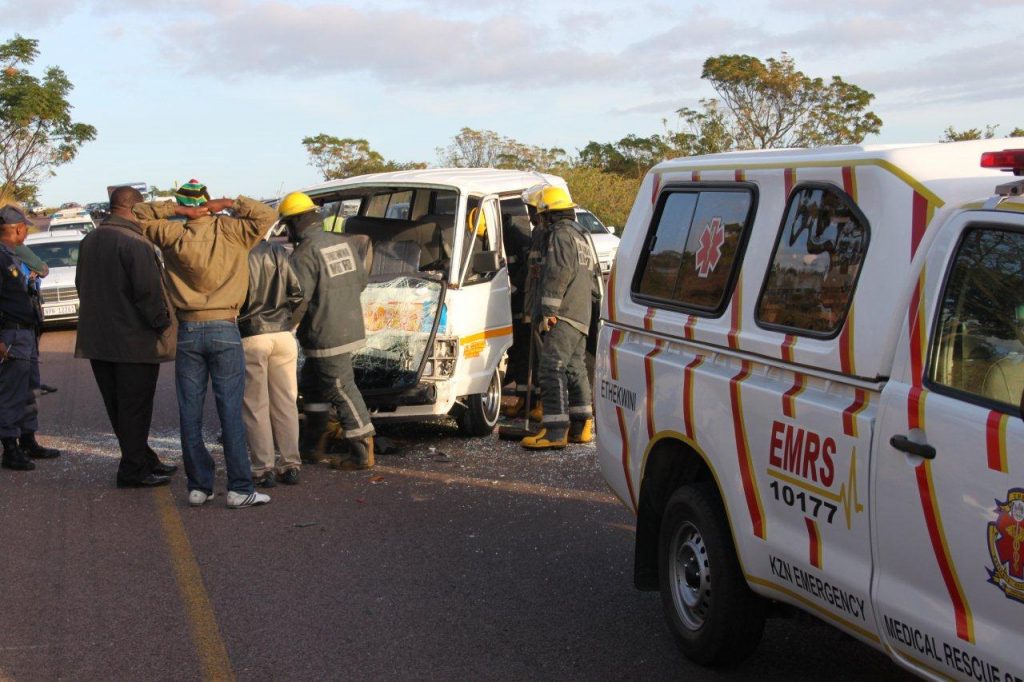 Eighteen commuters have sustained injuries after two taxis collided into each other on the Hans Dettman Highway in the direction of Shallcross this morning.
Emergency personnel arrived on the scene and found one taxi facing oncoming traffic and blocking the left hand lane, while the second taxi was found a few meters down the road off the road with damage to the drivers of the vehicle. Two lanes were closed to traffic going towards Higgingson Highway by Metro Police.
Patients were assessed and found that out of the eighteen patients, three had suffered serious injuries and the remaining patients were treated for minor to moderate injuries. All patients were treated and stabilised on the scene before being transported to R K Khans Hospital for further medical care.
It is unclear who was at fault but the local SAPS from the area were on the scene and would investigate the accident further.
Derrick Banks, ER24