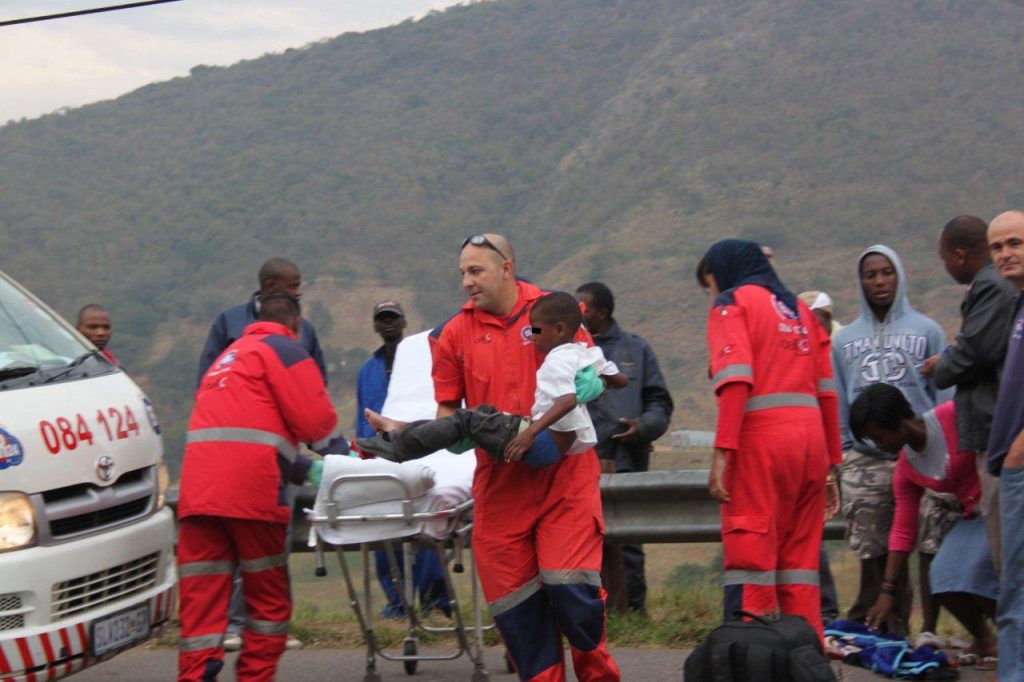 A five year old boy on his way to school was knocked down by a light motor vehicle on the Old Richmond Road in Marrianhill this morning.
ER24 paramedics from Pinetown responded to scene and found the little boy seated on the floor in the emergency lane, surrounded by his family. The little boy who was extremely brave and was not crying, told the paramedics that his leg was sore. They assessed the leg and found that he may have sustained a broken leg from the impact of the light motor vehicle. Paramedics used a special splint to stabilise his leg before they transported him to RK Kahns Hospital in a stable condition.
It is believed that the patient was trying to cross the busy stretch of road and was almost across when he missed judged the motor vehicle that was approaching. The driver tried to avoid the little boy but unfortunately just hit him with the bumper. The little boy was lucky that he got away with minor injuries.
Derrick Banks, ER24