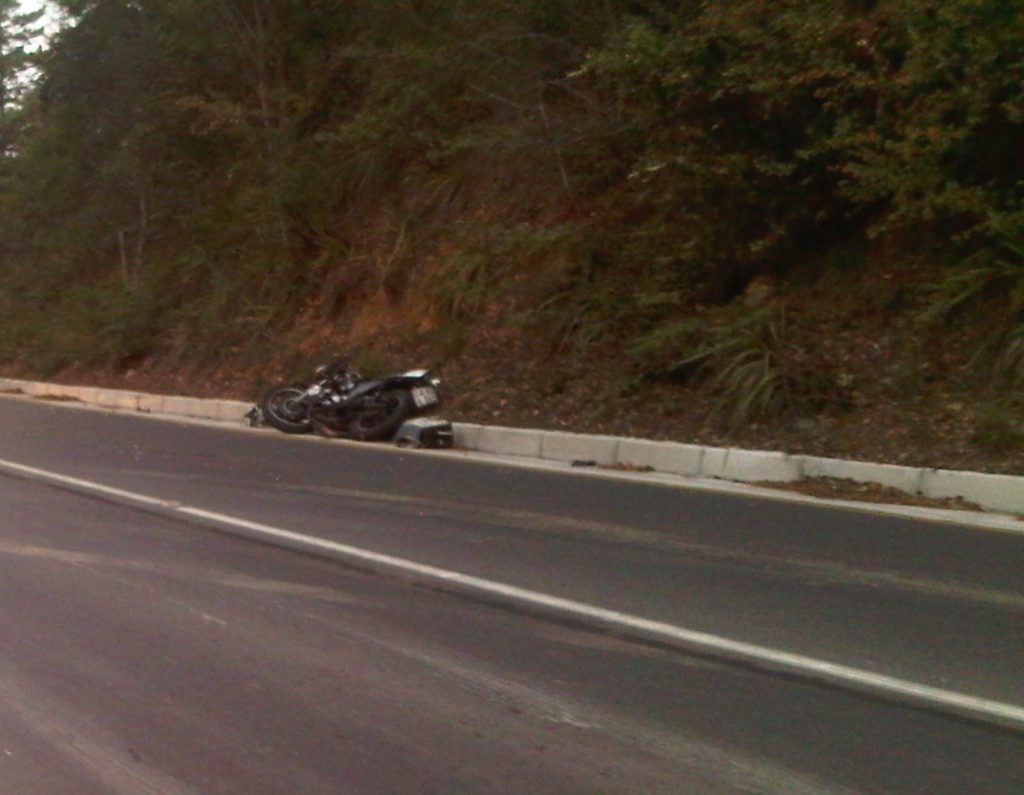 A 33 year old man has been injured after he fell from his bike on Main Road in Constantiaberg.
It is believed that the wet weather in the area may have played a part in the cause of this accident. It looks like the bike may have skidded out on a wet patch on the road as the biker was heading in the direction of Houtbay. As he lost control of the bike, he crashed into a Mercedes which was heading in the opposite direction.
The man had suffered multiple injuries and was in pain but he was in a stable condition and remained conscious and alert throughout. He was taken to hospital for further assessment and treatment.
The driver of the Mercedes was left unhurt.
Vanessa Jackson, ER24