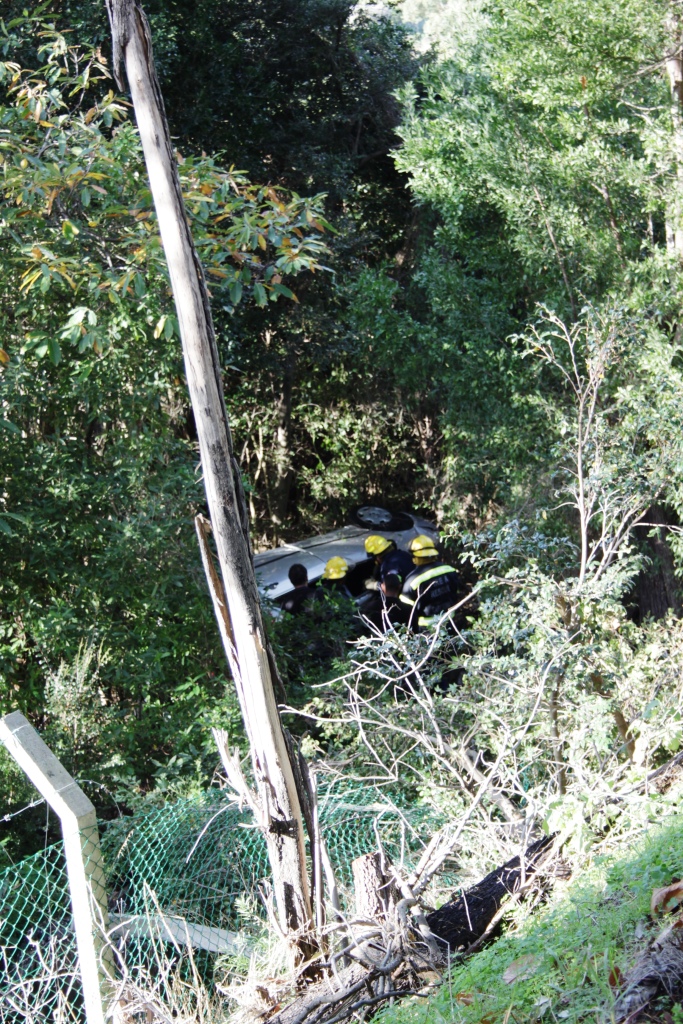 One person has died in a serious motor vehicle collision near the Kirstenbosch botanical gardens.
A single small hatch back vehicle was traveling on Rhodes drive in the direction of Houtbay when the driver and only occupant of the vehicle allegedly lost control of the vehicle. The vehicle then left the road and plummeted twenty meters down a steep embankment before coming to rest on its right hand side.
When ER24 paramedics arrived at the scene they found the male driver aged 32 still entrapped in the driver's side of the vehicle. The man had sustained significant injuries and was later declared dead at the scene.
Due to the location of the accident rescue workers from the Department of Health: Emergency Medical Services needed to use specialised rescue equipment to free the body from the wreckage. Traffic on Rhodes drive was severely disrupted in both directions.
Andre Visser, ER24