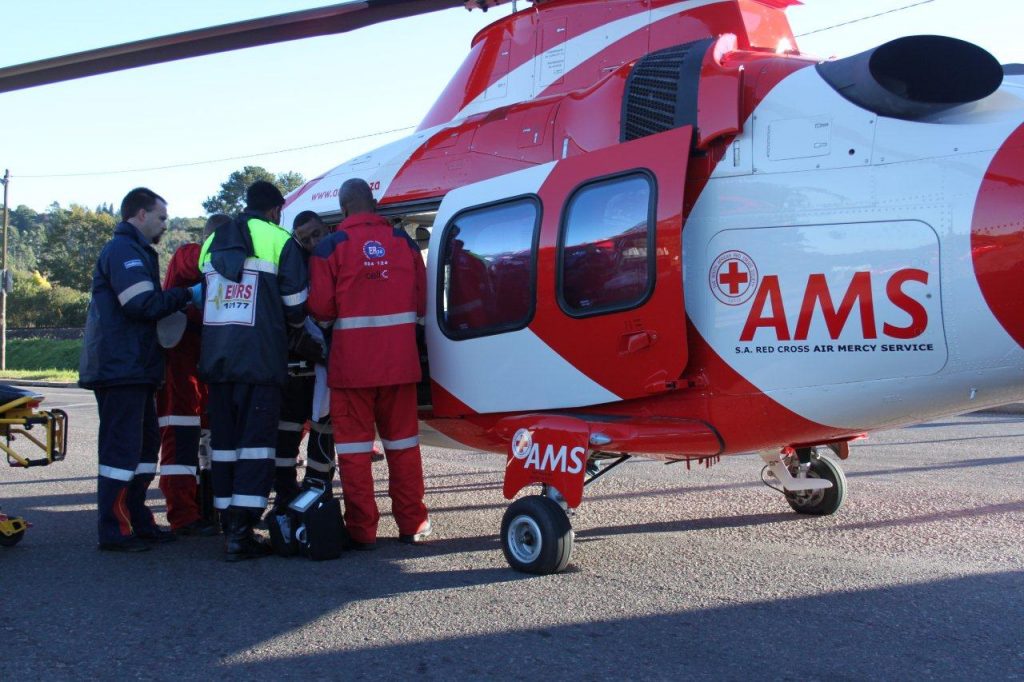 One pedestrian has been killed and another one has sustained critical conditions after a light motor vehicle collided into them at the intersection of Kassier and Old Main Road in Hillcrest this morning.
ER24, VEMA and Gillets Fire were the first to arrive on the scene and found the light motor vehicle facing oncoming traffic in the right hand lane. Just behind the car were the two pedestrians lying in the middle of the road. Paramedics assessed the first patient and found that he had succumbed to his fatal injuries and was declared deceased on the scene. The second pedestrian was in a critical condition and needed advanced life support intervention to be performed on him. While the patient was being stabilised, the Red Cross Air Mercy Helicopter was called to the scene to transport the patient to Addington Hospital in a critical but stable condition.
The passenger of the light motor vehicle sustained minor injuries and was taken by members of public to a nearby hospital.
It is unclear how the accident occurred but Metro Police and SAPS from Hillcrest were on the scene and would investigate the accident further.
Derrick Banks, ER24