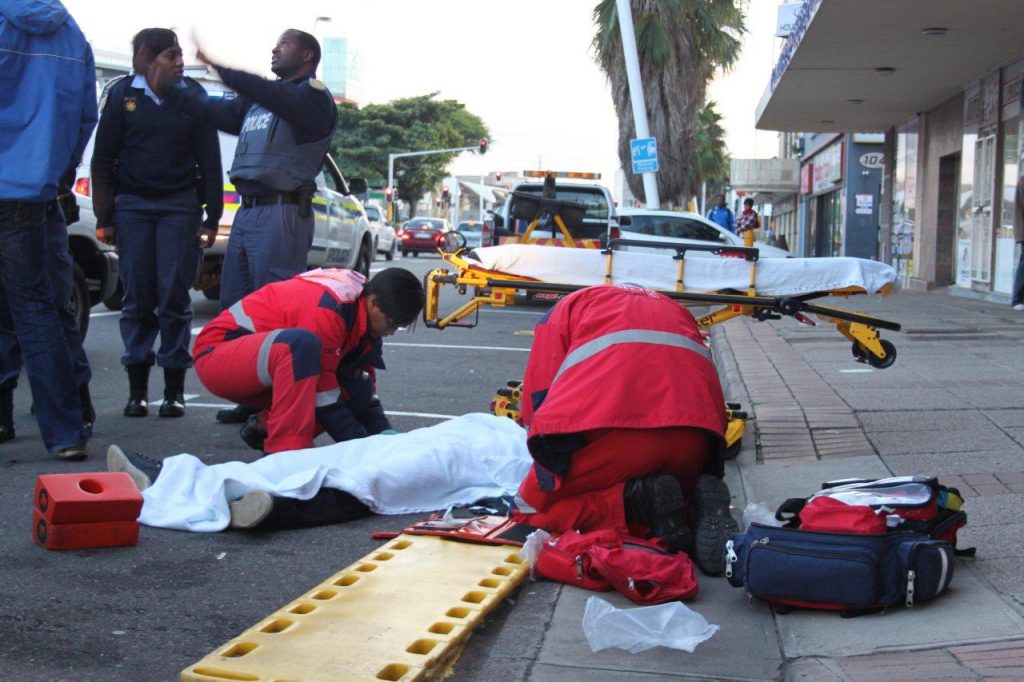 A twenty seven year old man is in a serious condition after he was knocked down at the corners of West and Stanger Street, by a light motor vehicle this morning.
ER24 paramedics from Durban responded to the call and when they arrived on the scene, they found the man lying just off the road and in a serious condition. The patient was assessed and found that he had suffered a head injury and possible neck and back injuries. The patient was placed on a spinal board and transported to Addington Hospital in a serious but stable condition.
It is unclear who was at fault but the necessary authorities were on the scene and would investigate the incident further.
Derrick Banks, ER24
Also view: