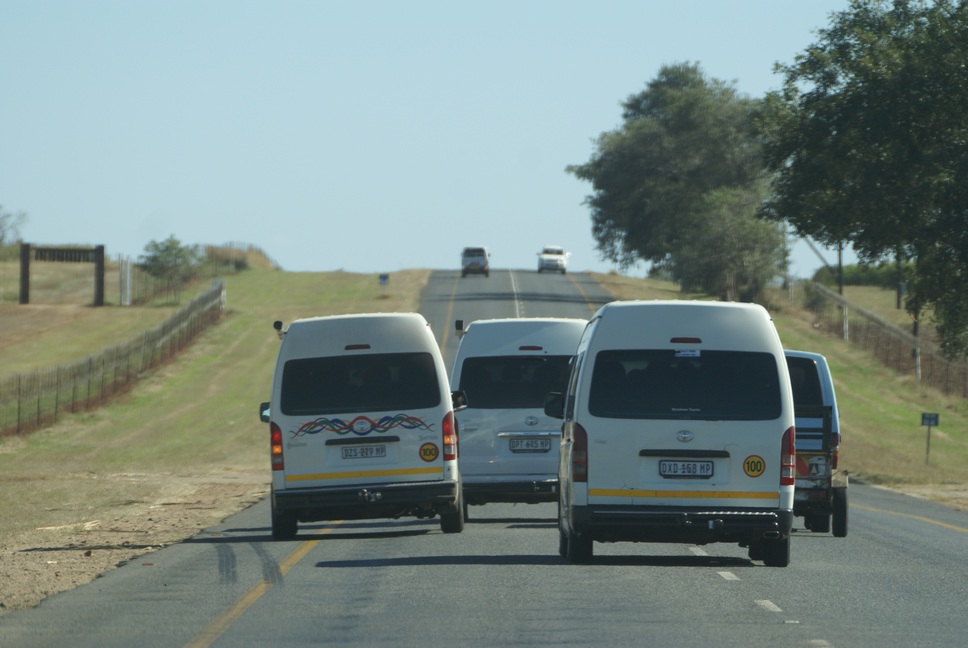 Why do we lose 15,000 people on South African roads each year? Reckless driving is the main culprit – and if we do not address driver behaviour these fatalaties will continue to increase!
A visitor to the Arrive Alive website shared photos of reckless driving by minibus taxi drivers on the 30th of May 2011 at approximately 12H30 in `n westernly direction between Komatipoort and Marloth Park.
These photos have been provided to traffic officials on the road – and will also be shared with the National Traffic Call Centre and Enforcement at the RTMC.
We would like to urge road users to report bad driving! Also view: