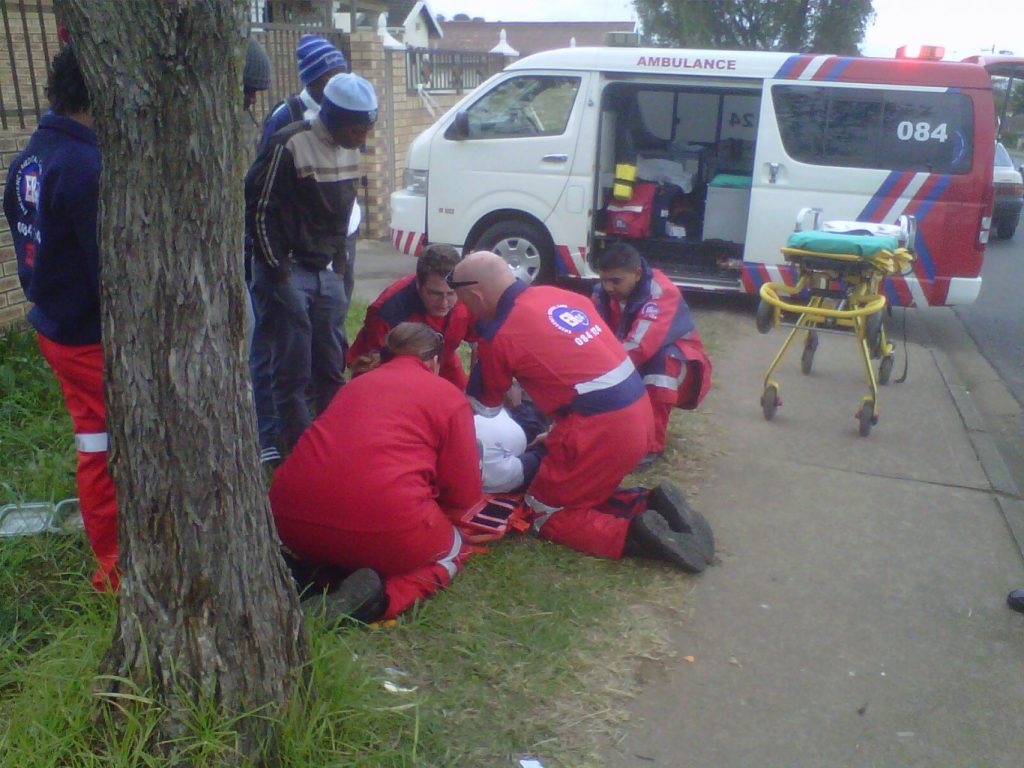 As pupils break up today and get ready to enjoy the holidays, one pupil unfortunately has ended up in hospital in a serious condition after been knocked down by a light motor vehicle in Khan Road in Northdale this afternoon.
ER24 paramedics from Pietermaritzburg base rushed to the scene and found the young teenager lying on the pavement in serious pain. Emergency personnel assessed the patient and found that he had suffered multiple injuries and needed advanced life support intervention.
The patient was stabilised and placed on a specialised board and transported to Northdale Hospital in a serious condition. The driver of the light motor vehicle was unhurt in the accident and would seek further medical care at a later stage if need be.
It is unclear who was at fault but the local authorities were on the scene and would investigate the incident further.
Derrick Banks, ER24