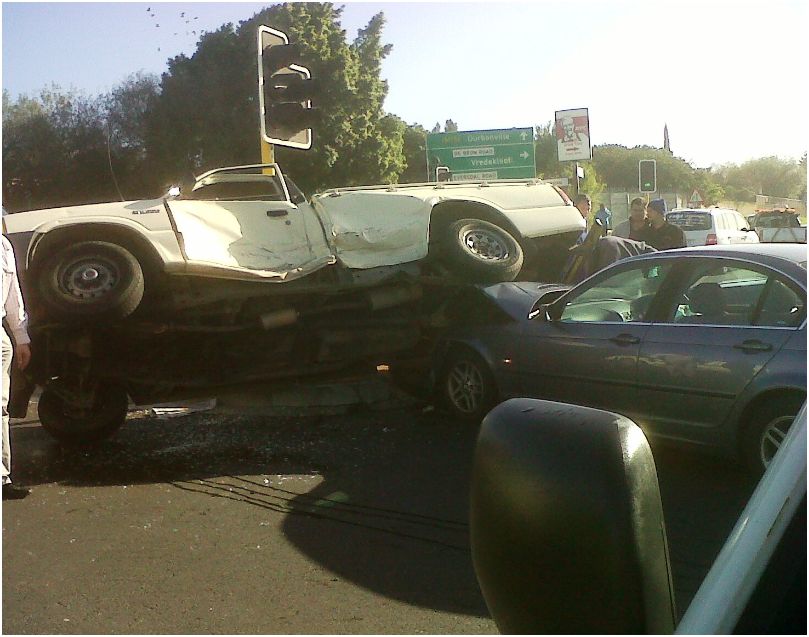 A serious collision occurred this morning on the corners of Fairtrees and Eversdal road in Eversdal.
The collision occurred at the intersection when a BMW collided with the side of a late model ISUZU bakkie at speed. The collision was severe as the BMW became wedged between the left bottom side of the ISUZU and the road, thus lifting the left hand side of the bakkie from the road.
When ER24 paramedics arrived at the scene they found the driver of the bakkie still behind the steering wheel. The driver of the BMW sustained no injuries. The driver of the bakkie sustained a significant injury to his head in the form of a laceration.
He was carefully extricated from his vehicle by paramedics, before being placed on specialised equipment. He was then treated and transported to Cape Gate Medi-Clinic for further medical care. Local law enforcement authorities were at the scene and will be investigating the incident further.
Andre Visser, ER24