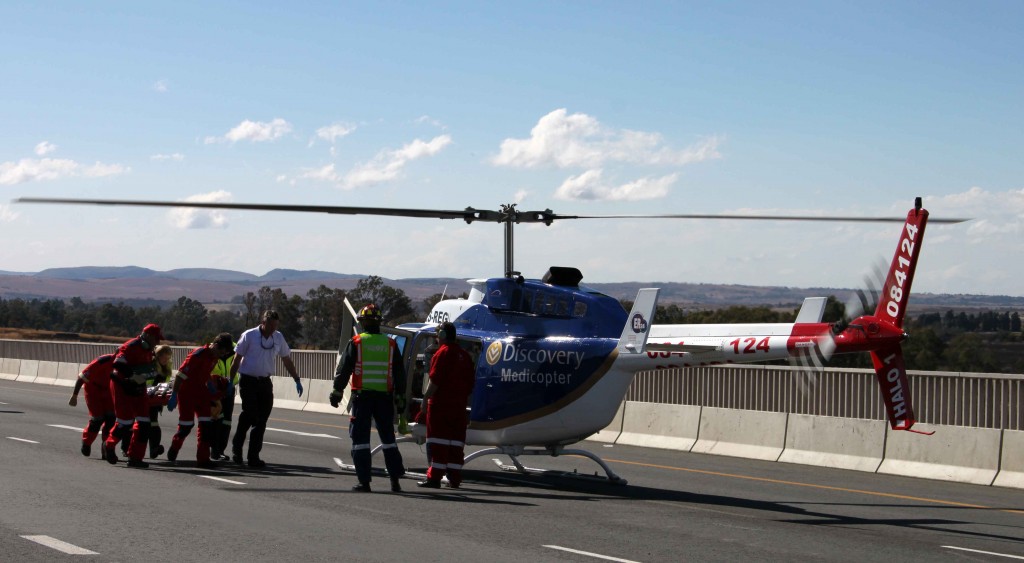 A 19 year old girl has been severely injured after a taxi knocked her down on Malibongwe Drive just at the on ramp to the N14 highway in the direction of Pretoria.
The taxi had a dent in the front of the bonnet and the windshield was broken from the impact of the girl's body against it. The girl was found lying in the road by the Fourways Life Paramedics, with the ER24 ambulance not far behind. She needed immediate life saving treatment and paramedics began stabilising her condition while the ER24 Discovery Medicopter was called in.
The bridge over the highway was closed for the Medicopter to land and the girl was loaded and airlifted to the Charlotte Maxeke Academic Hospital in Johannesburg.
There had been no injuries to the occupants of the fully laden taxi. All of the occupants were found to be standing on the sidewalk waiting for private transport from the scene.
Vanessa Jackson, ER24