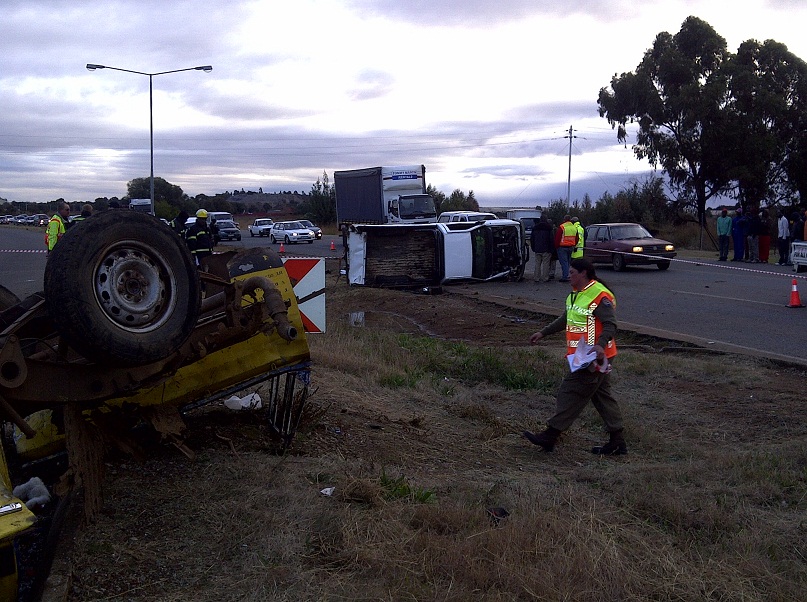 A serious collision on the R28 has left two men seriously injured this evening. The collision occurred near the area of Westvillage and all of the vehicles were traveling in the direction of Randfontein.
It's unclear as to how the collision occurred but it involved 4 vehicles, three bakkies and a truck. All of the vehicles had one occupant and all were male.
When ER24 paramedics arrived at the scene, they could see that the collision was serious due to the amount of damage sustained to the vehicles. Two of the men sustained severe injuries to multiple regions of their bodies and needed to be transported to hospital rapidly. Both were stabalised at the scene before being transported to hospital.
The driver of the remaining bakkie sustained only minor injuries in the form of multiple scrapes and bruises and received on-scene treatment before being transported to hospital. The driver of the truck sustained no injury and did not want to go to hospital.
Andre Visser, ER24