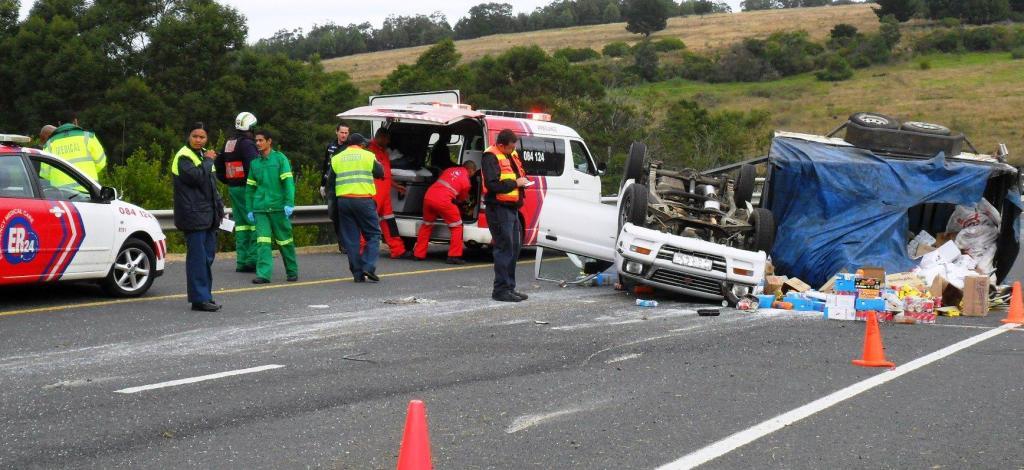 A collision on the N2 highway between George and Mossel Bay has left bags of groceries strewn over the highway.
A group of three men was driving in the direction of Mossel Bay in a bakkie. Attached to the bakkie was a trailer filled with grocery bags. The driver then allegedly lost control of the vehicle resulting in the vehicle and the trailer overturning at high speed.
When ER24 paramedics arrived at the scene they found the three men by the side of the road looking at the accident scene with hundreds of just bought items laying all over the highway. The men were in a traumatized mental state and paramedics quickly started to calm and reassure them.
All three men sustained minor injuries in the form of scrapes and bruises and received on scene treatment before being transported to a nearby medical facility. Traffic on the N2 highway was partially disrupted as only one lane was open for use.
Andre Visser, ER24