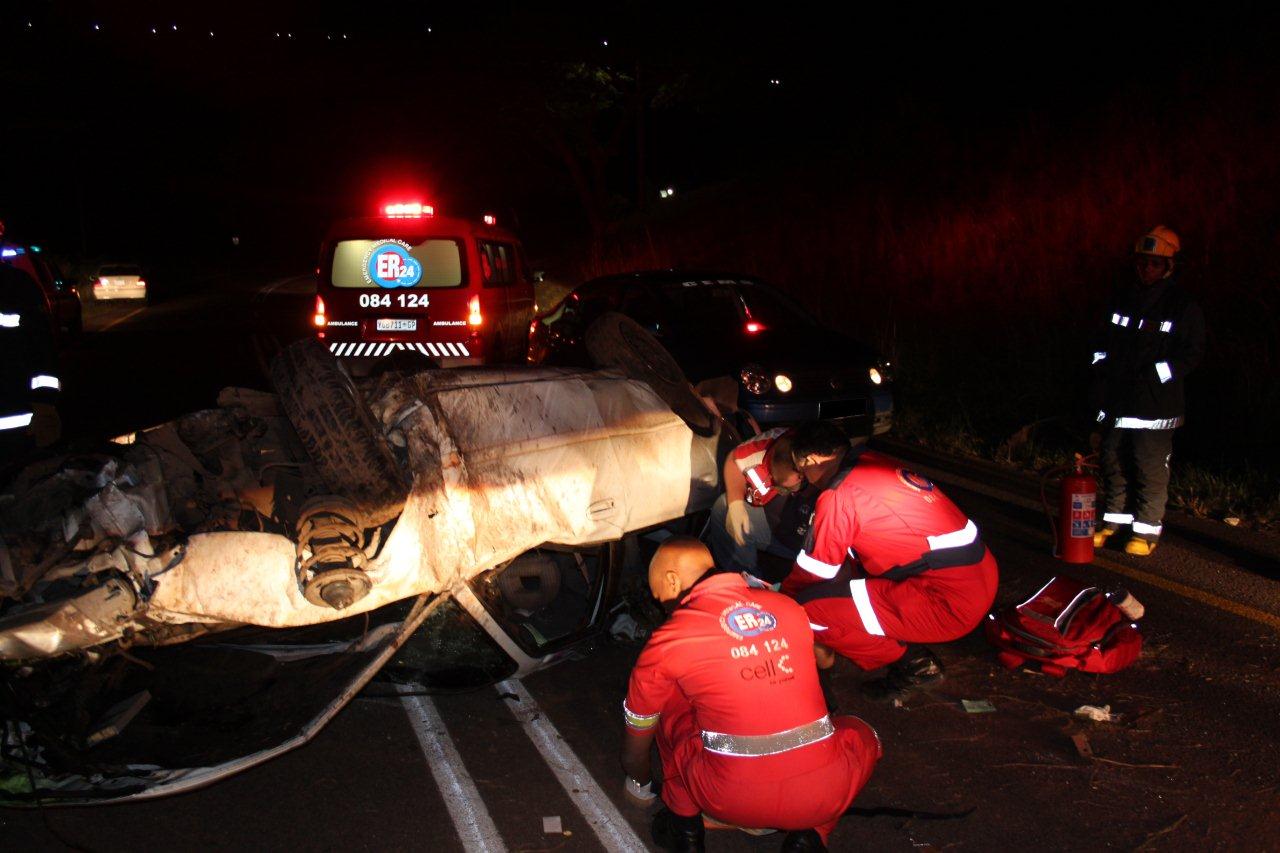 A young driver had a narrow escape in the early hours of this morning, when he lost control of his car on Inanda road heading towards Cresthome.
ER24 paramedics arrived on the scene and found the car on its roof, lying in the middle of the road. The driver was outside the vehicle and was being treated by an off duty paramedic that lives in the area. The driver was treated for possible neck and back injuries and possible loss of consciousness. The patient was treated for possible neck and back injuries and was transported to R K Khans Hospital in a stable condition for further medical investigation.
It is believed that the driver was on his way home when he somehow lost control of his light motor vehicle, left the road went up an embankment causing the car to roll numerous times down onto the road. Paramedics along with other emergency personnel were astonished and glad that the driver came out of this accident with so little injuries.
The local SAPS from Hillcrest and Metro Police were on the scene and would investigate the accident further.
Derrick Banks
ER24