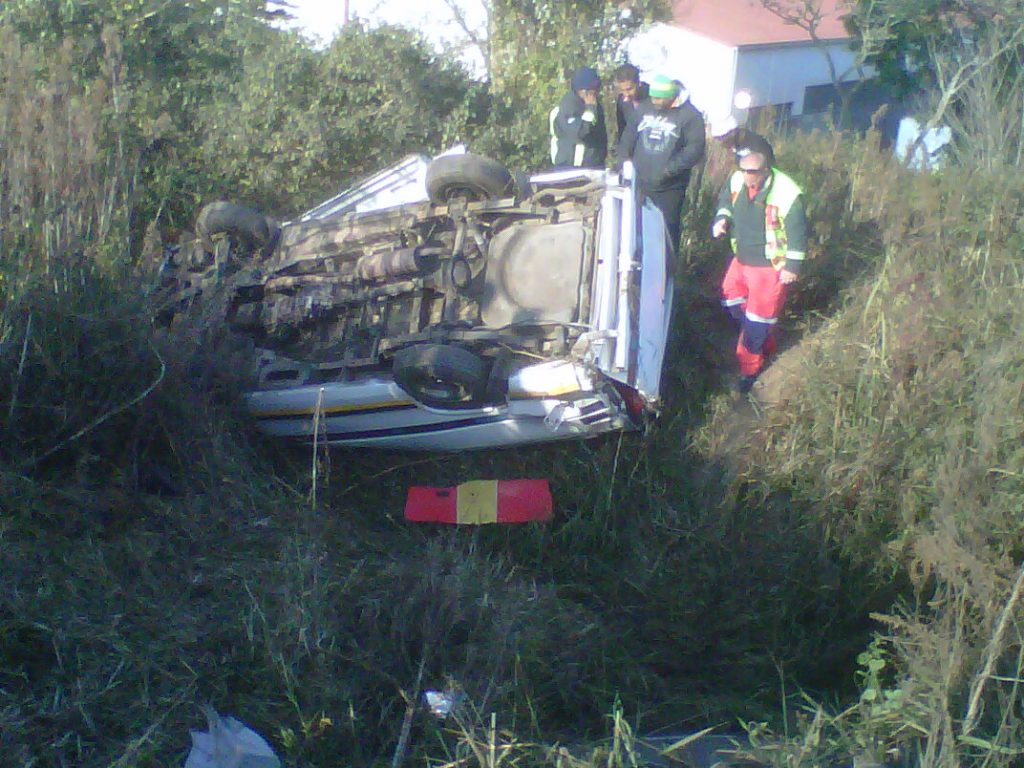 Five commuters have sustained serious injuries, while another six have sustained minor to moderate injuries after their taxi they were travelling in left Old Grey Town Road and rolled several times before coming to a halt down a ten meter embankment into a ravine near Willowton just outside Pietermaritzburg this morning.
ER24 and other emergency personnel arrived on the scene and found the taxi on its side, down the embankment. The commuters had been helped by members of public that witnessed the accident out of the vehicle by the time emergency personnel had arrived. Paramedics started to assess the patients that had been seated on the road side near the accident. Five patients had sustained serious fractures to limbs and possible injuries to their neck and backs. Advanced life support intervention had to be performed on the patients to help stabilise them. The remaining six patients sustained minor cut and bruises. All patients were transported to various hospitals in the greater Pietermaritzburg area for further medical care.
It is unclear what caused the driver to lose control but it could have been due to some sort of mechanical problem. The necessary authorities were on the scene and would investigate the accident further.
Derrick Banks, ER24