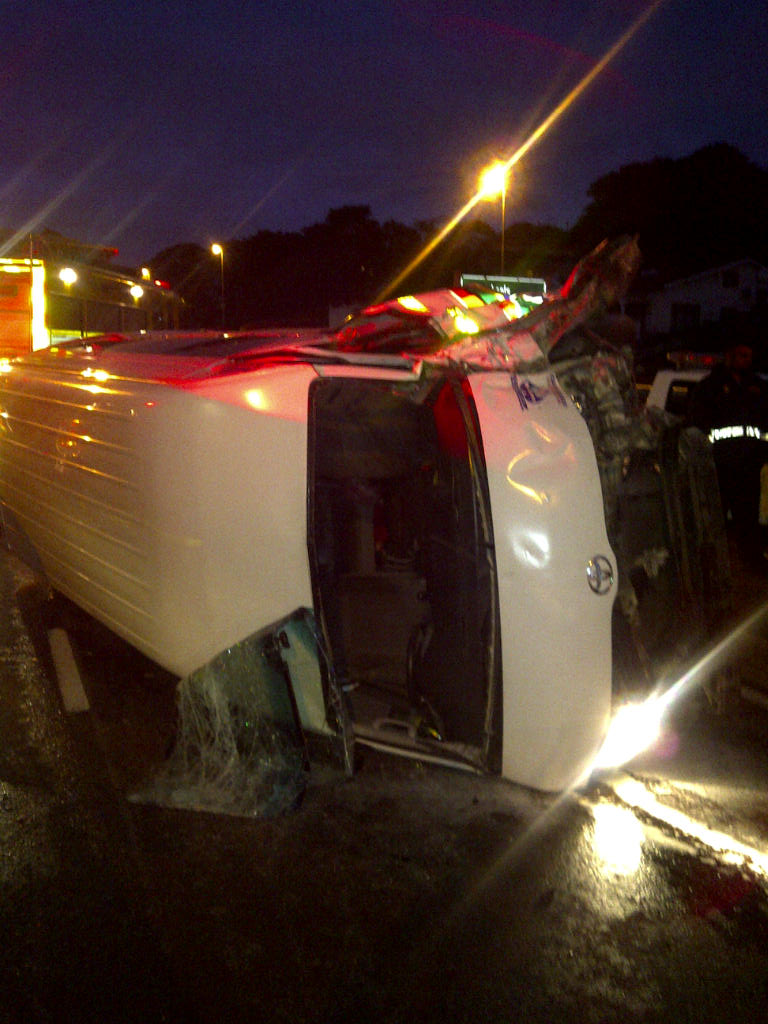 Twelve commuters have sustained injuries after two taxi's collided into each other at the intersection of North Coast and Victor Road this morning.
ER24 and other emergency personnel arrived on the scene and found one taxi lying on its side blocking two lanes of North Coast Road heading into Durban, facing oncoming traffic. The second taxi was found a few meters down the road on the verge between two robots with extensive damage to the front and side of the vehicle.
The commuters were found seated on the pavement next to the over turned taxi. They were assessed and found that two patients had sustained serious injuries and the remaining ten had sustained very minor to moderate injuries. They were all stabilised on scene and transported to various hospitals in the greater Durban area for further medical care.
Traffic was severely affected due to this accident but all necessary authorities were on scene and were able to direct and maintain the traffic flow while emergency personnel were busy on the scene. A investigation into the accident would be done by the local SAPS.
Derrick Banks, ER24