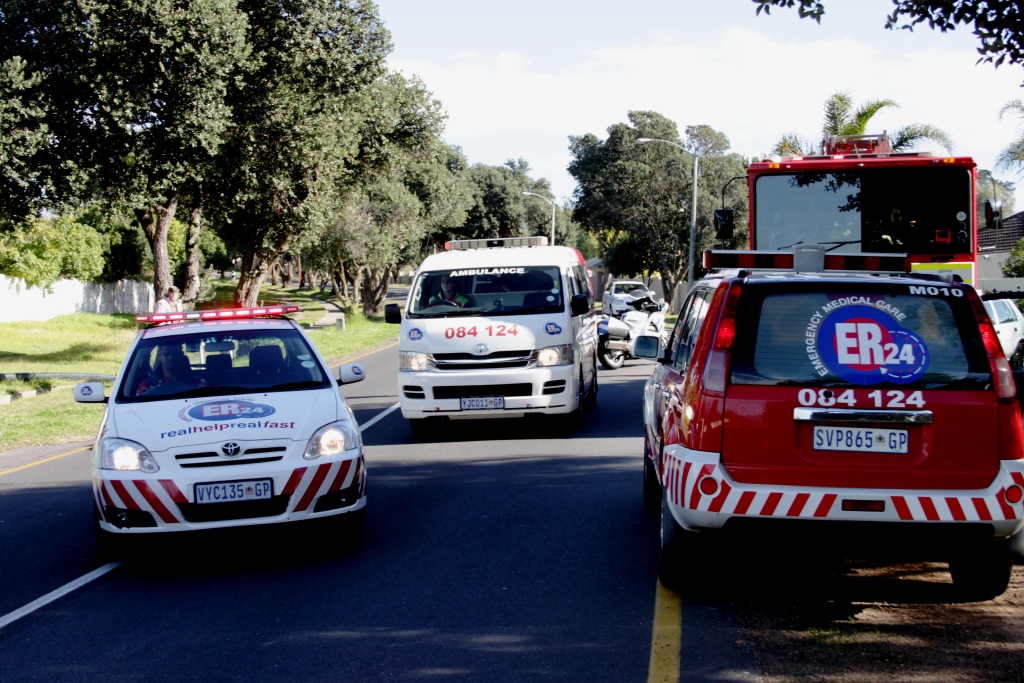 EVERSDAL 7 July 2011, 10:40
A cyclist was knocked off his bicycle earlier this morning on Eversdal road in Eversdal. Traffic on Eversdal road was partially obstructed as paramedics attended to the cyclist.
It is still unclear as to how the collision occurred, but it seemed that the cyclist was coming down Eversdal road in the direction of Brackenfell, when he collided with the front right side of a Toyota Tazz at some speed. The cyclist was catapulted over the bonnet of the vehicle and landed on the road a few meters away from where the initial collision occurred.
When ER24 paramedics arrived at the scene they found the man aged 38 still lying in the road. He had sustained a significant injury to his leg in the form of a fracture. The patient was in severe pain. Paramedics then immobilised the man to a special board.
The injured cyclist was treated at the scene before being transported to Tygerberg hospital in a stable condition for further medical care. The driver of the Toyota Tazz sustained no injuries in the collision. Local law enforcement authorities were at the scene and will be investigating the incident further.
Andre Visser, ER24
For Info on Cycling Safety also view: