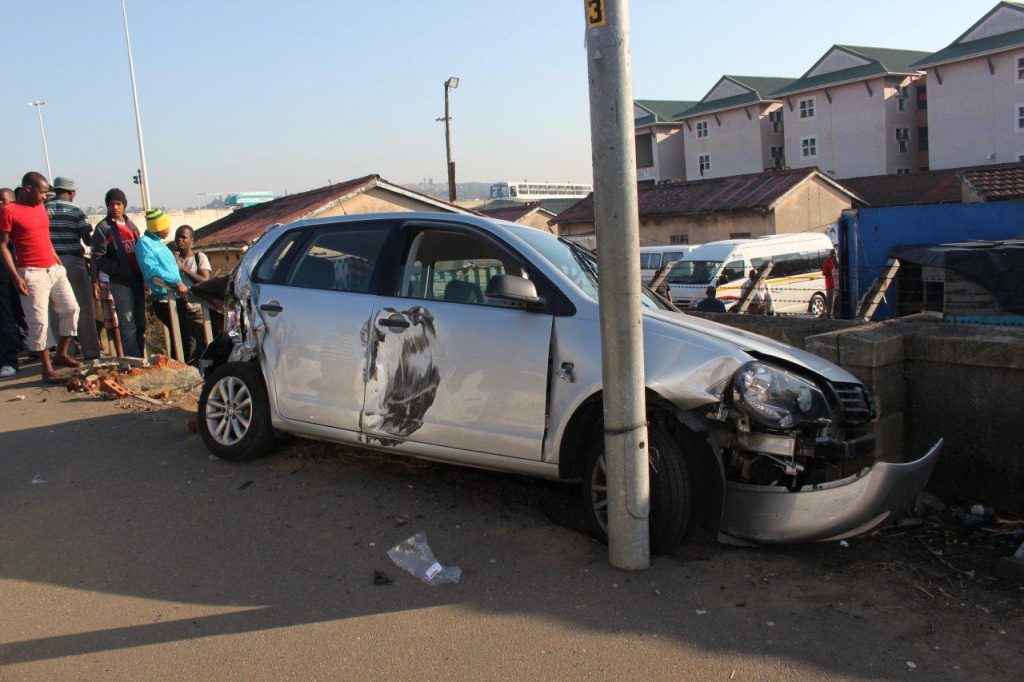 [DURBAN – 19 July 2011 at 15H00]
Two people had a narrow escape after an articulated truck crashed in to the light motor vehicle they were travelling in, causing the driver to lose control and mounting the verge and crash into a wall before coming to a halt next to a light pole on Quality Street this afternoon.
ER24 paramedics arrived on the scene and found both occupants in the vehicle still. The driver had suffered a broken nose and possible neck and back injuries. The passenger had sustained very minor injuries. The driver had to be placed on a specialised board to help protect her neck and back region from further injury. Both patients were transported to a nearby hospital for further medical care.
It is believed the truck driver did not see the car next to him as he was changing lanes. It is alleged the back tyres of the truck may have caused the car to lose control and caused the extensive damage. SAPS from Wentworth were on scene and would investigate the accident further.
Derrick Banks, ER24