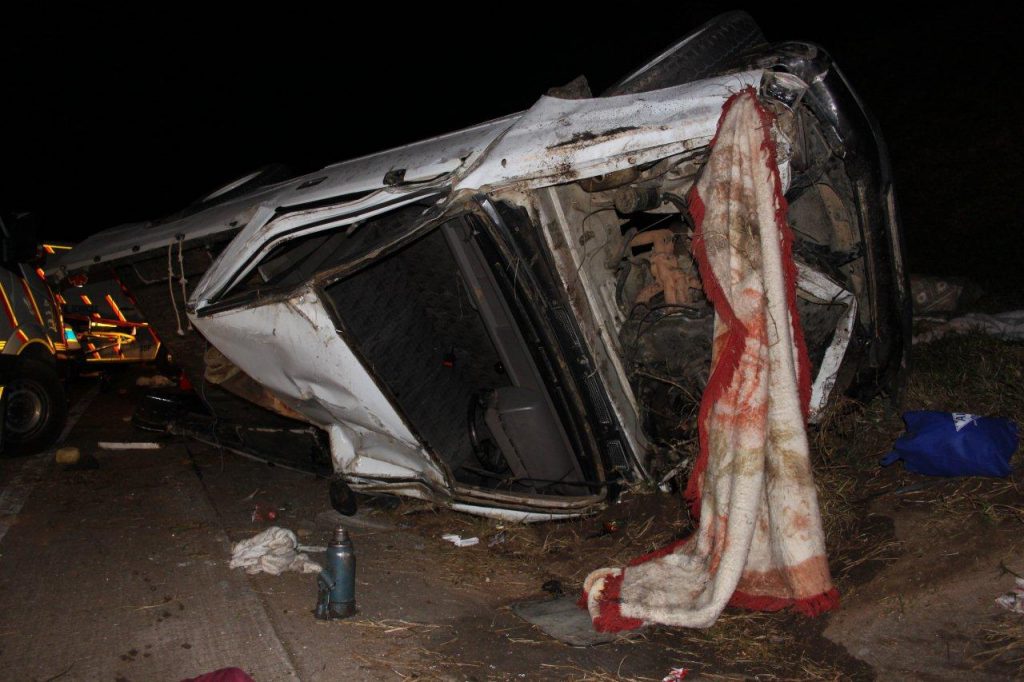 A bakkie carrying eighteen people lost control on the N3 Durban bound just past the Hammersdale off ramp this evening.
ER24, VEMA and EMRS arrived on the scene and found a bakkie lying on its side in the right hand lane of the freeway. Patients and their belongings were found across the embankment alongside the freeway. Emergency personnel assessed the patients and found that fourteen had sustained injuries from the accident. Of the fourteen, one patient was in a critical condition.
Advanced Life support intervention had to be performed on him before he was rushed to hospital. Five children and an infant were amongst the injured. They had suffered abrasions and lacerations. The remaining injured suffered serious injuries and needed further medical treatment. All patients were transported to various hospitals in and around Durban and Pietermaritzburg for further medical care.
It is believed the occupants of the bakkie were on their way to Kokstad when the bakkie may have had some sort of mechanical problem. The driver lost control as they were taking the bend in the freeway and rolled. The impact caused the canopy to be ripped open and the passengers were ejected from the vehicle.
The right hand lane of the freeway was closed to traffic while emergency personnel were busy treating the patients.
Derrick Banks, ER24