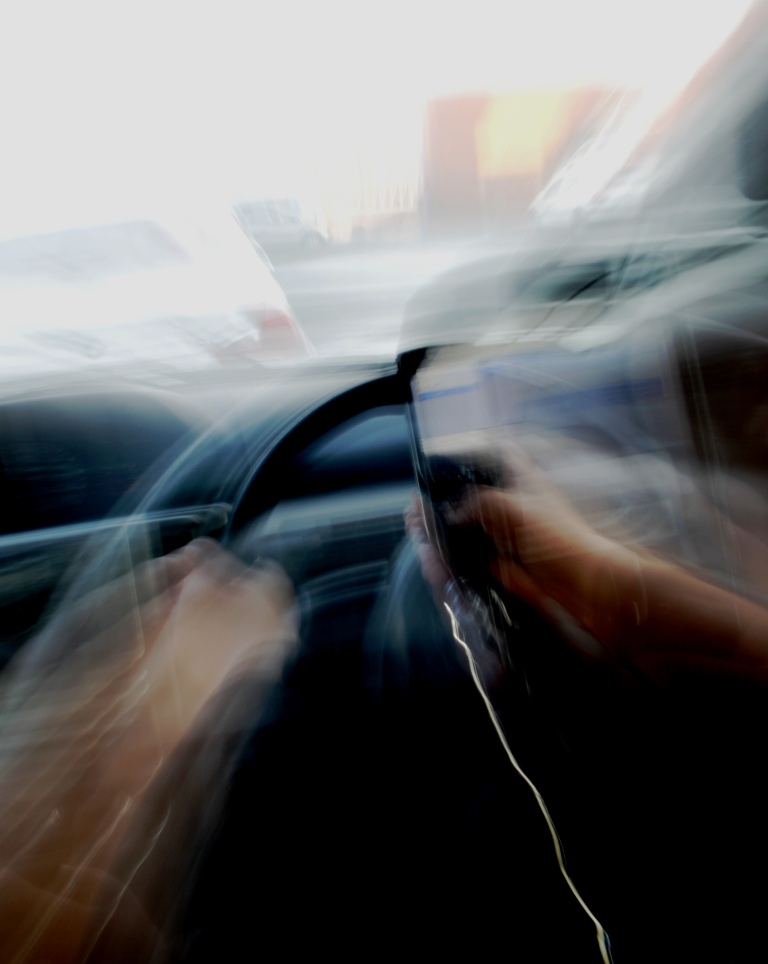 Thumbs Up for Thumbs Down!!
The generation we live in is being defined by the evolution of technology. Everything we do these days is dramatically different to the same activity performed a mere decade ago as we constantly strive to make everything faster and more efficient. Thus, the evolution of technology is being accelerated by our need for information and more importantly the need for that information anywhere and at any given time.
Only a few techies out there may know this, but an extraordinary event in the realm of technology occurred last month. The sales per unit of smartphones exceeded those of personal computers for the first time ever. It is therefore easy to see that information-craving-humans and businessmen everywhere want one thing; everything needs to be right there in their pockets.
Businessmen and teenagers are falling for a common denominator found in hand held technology; it creates something to do without any real effort. Teenagers playing on their portable gaming devices are being defined as the "thumb generation" and businessmen bored by constant meetings and seminars are retreating into a so called "BlackBerry Prayer" around the world daily. What's wrong with this phenomenon you may ask? The fact is, it continues without end all day, and we are doing it whilst driving.
Information can be distributed at a drop of a dime these days. By prodding a few buttons on that luxurious QWERTY keyboard, followed by a tap of the send button to update a post or tweet, hundreds even thousands of friends, contacts and even followers will receive that information immediately. The simplicity of it all is remarkable and even a little deceiving as we think we can do this whilst operating a few hundred kilograms of moving motor vehicle.
In South Africa it is illegal to operate a motor vehicle whilst using a cell phone and fines given to perpetrators can be as high as R500 if caught. This illegal practice of talking on a phone whilst driving was curbed with the introduction of hands free devices in vehicles, but has since resurfaced as social media updating and other forms of message related typing became more popular and readably available through applications on smartphones.
The now retired queen of talk show hosts, made it her personal mission in creating awareness into the phenomenon with her "No Phone Zone" campaign. According to research conducted in 2009, 20% of motor vehicle collisions resulting in injuries involved reports of distracted driving. Of those killed in distracted-driving-related crashed, a large number of the collisions involved reports of a cell phone as the distraction (18% of fatalities in distraction-related crashes).
A second study done by the editor of a popular car magazine had shown that texting or emailing whilst driving may be more dangerous than that whilst driving under the influence. According to the study, the braking distance of someone texting whilst driving on reaction to brake lights in front of them is 21 meters more than that of someone driving regularly.
ER24 would like to advise road users to abstain from using any form of cellular device whilst operating a motor vehicle, especially if it requires you to type a message. With the number of hazards already prevalent on our roads, and considering the severe bodily harm you or your passengers could sustain should you be in a motor vehicle collision, does it not seem better to delay typing on your smartphone knowing that that update, tweet or email may be the last one you ever send?
Andre Visser, ER24
Also view:
View the following sections:
Avoiding distractions while driving
Texting and distracted driving
Pedestrian distractions and road safety