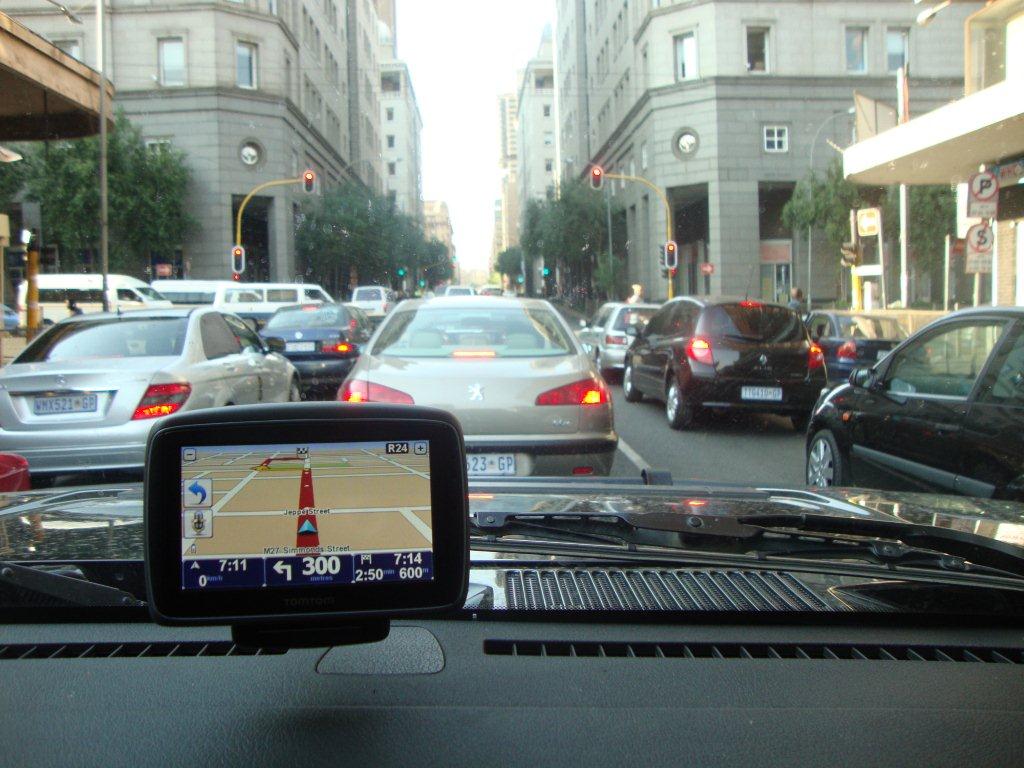 Some people have no sense of direction! Not only do they not know where they are heading in life – but worse – they don't even know where they are right NOW – geographically and literally speaking! J
Have you had to endure the frustrations of being directed somewhere by someone who has no clue of direction? This post is both for those who are lost and those who do not wish to get lost anymore!
With the sharp increase in availability of GPS navigation devices or GPS applications in smartphones we could expect that more people will find their way – this is however only possible if the right information is provided to be "punched" into the GPS device or application. To follow a route the GPS device need a "destination address" to where the user should be taken.
We would like to offer a few easy steps to help those who will be directing the owner of a GPS device. [ I am the proud owner of a TomTom GPS  – but the suggestions should apply to the devices from all the manufacturers]
1. GPS Coordinates / Longitude and Latitude – The Golden Prize
GPS navigation devices provide route planning based on the precision offered through the transmission of precise microwave signals from at least 24 Satellites. Every point or place on this planet has a specific GPS coordinate in terms of longitude and latitude. Many businesses, hotels and restaurants have started adding exact locations in longitude and latitude to their websites.
Example: The well known Balalaika Hotel in Sandton describes its location as follows:
"The Protea Hotel Balalaika Sandton is located at 20 Maude Street, Sandown, Sandton, opposite the Johannesburg Stock Exchange.
Our GPS Coordinates are:
S 26.0613
E 28.0329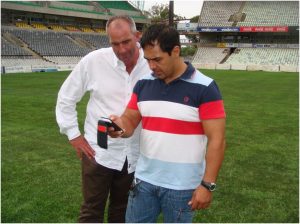 How do you know your GPS coordinates?
The GPS device should be able to assist you with this fast and efficiently. On the TomTom there is a function "Help" where you merely click on "Where Am I? And this displays the GPS coordinates at that exact moment and place!
[It is advisable for places of accommodation, business or leisure to add their GPS coordinates to their websites]
2. The Street Address
The most provided destination is that of a street address. If you do not know your street address you might know the address next to or opposite from the premise where you find yourself.
You should also be aware that in the cities you may find more than one street with the same name. You also need to provide the suburb or "neighbourhood". To reflect on the example above of the Balalaika you will find that the address is given as 20 Maude Street, Sandown, Sandton. Your GPS might allow you to add Sandton and Sandown under the "City" Heading.
[Take note that in South Africa you need to update your maps more regularly as you may find that some old street names have been changed.]
3. Intersection / Street Crossing
Sometimes you might find yourself in a newly developed area where there are not yet clearly defined street numbers. You should however be near to a clearly identifiable street crossing.
By providing the holder of the GPS device with the 2 street names intersecting the closest to you such a person may easily be routed to that intersection within a visible distance from you. With an easy additional left or right such a person should be able to find you without further difficulty.
4. What do you see? Points of Interest?
Even if you are in an area without recognizable street names and numbers, you should be near or within viewing distance of some "Point of Interest". These Points of Interest are those important locations you can easily find via the GPS. They include shopping centres, filling stations, hospitals, schools, places of recreation, restaurants, hotels etc etc. [TomTom is the GPS manufacturer with the most Points of Interest]
You should be able to tell the person heading towards you that you are near one of these Points of Interest.
5. TomTom Local Search with Google™
The holder of a TomTom GPS Device can now tap into the world's largest local search database straight from the TomTom device, to locate anything he needs to find – whether that be a local restaurant, a place to buy flowers etc.
How do you do it? Just type in any search word, find matching locations in the largest local search database available and let your device take you there. [View TomTom Local Search]
Conclusion and Advice
These suggestions are also very important for road safety and especially emergency response. Nowadays the emergency vehicles are all equipped with GPS Navigation. By providing the right advice you may save several minutes from the time needed to find the accident victim – minutes that could decide life and death!
It is easy to direct the person with a GPS device when we understand how the device works. By following these simple guidelines there is no reason why you should not be found!
Also view:
Emergency Response Time and Road Safety
"If you do not change direction, you may end up where you are heading." [ Lao Tzu quotes]