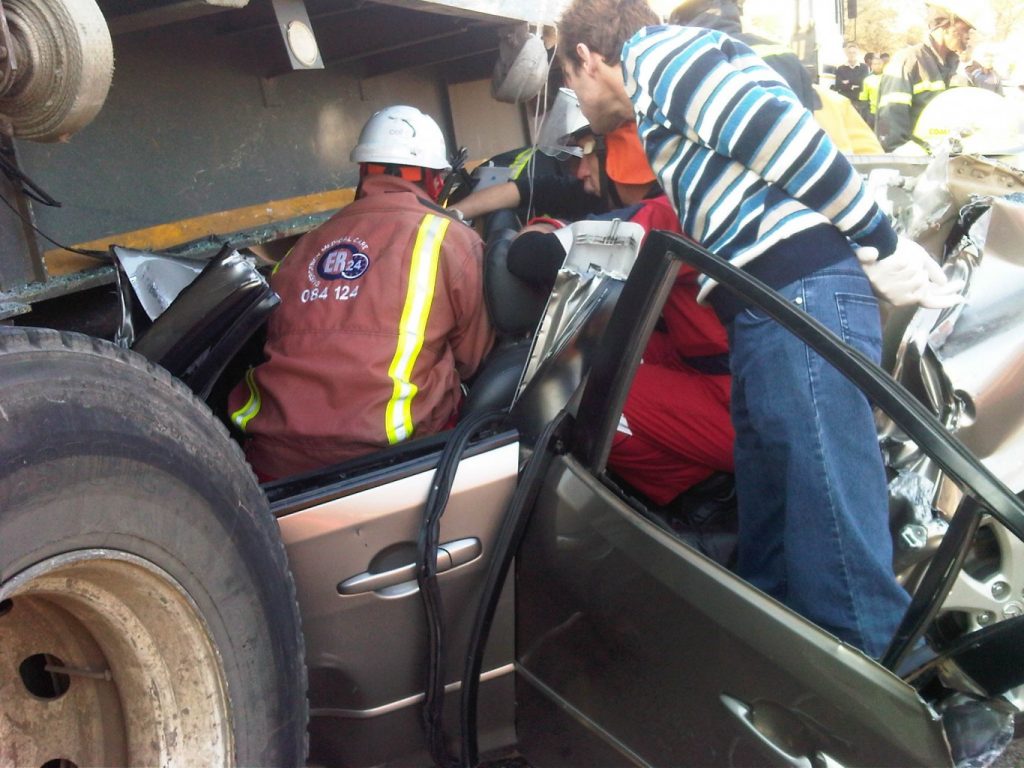 A horrific accident has left one person dead after a light motor vehicle crashed into the side of a trailer of an articulated truck on the Carltonville Road this afternoon.
Emergency personnel arrived on the scene and found a single vehicle wedged into the side of a trailer, with the driver still entrapped. The driver who was in his mid twenties had suffered massive trauma and needed advanced life support intervention. While the patient was being treated by the paramedics, the local Fire Department had to use heavy duty rescue equipment to free the man from the wreckage. After a long battle the patient was freed from the wreckage but unfortunately the patient started to deteriate on the scene and CPR had to be started. Paramedics and two doctors on the scene did everything they could to save the man's life but unfortunately was declared deceased on the scene from the injuries he had sustained.
It is unclear how or why the driver of the car lost control or the circumstances around the accident but the local authorities were on the scene and would investigate the accident further.
Derrick Banks, ER24