Every minute of every day and every night, selfless men and women across South Africa give 100% to perform a duty which requires strength, initiative, courage, passion and endurance which could ultimately save the lives of strangers who need their skills and expertise. Unfortunately their sacrifices to save lives come with very little recognition.
The Centrum® Guardian Project (CGP), a social responsibility initiative launched four years ago by Centrum® the world's number one multivitamin, recognises and rewards the acts of courage and self-sacrifice that the people who operate in the Emergency Services industry demonstrate each day.
The five finalists for 2011 have been selected from a host of nominations and now it is up to the public to vote for their most inspirational story by smsing the trait of the guardian who inspire them the most to 33922 (SMS's charged at standard rates).
This year, the Centrum® Guardian Project will be profiled on SABC3 in a documentary series hosted by Ruda Landman. Each finalist, through their documentary, will be given the opportunity to tell the general public about the rescue that resulted in them being selected as one of the finalists. Viewers can tune in to SABC 3 from 1 to 5 August from 18h57 to 19h00 to meet these extraordinary individuals.
The Centrum® Guardian of the Year will be announced on 23 August 2011.
The 2011 Centrum® Guardian Project finalists: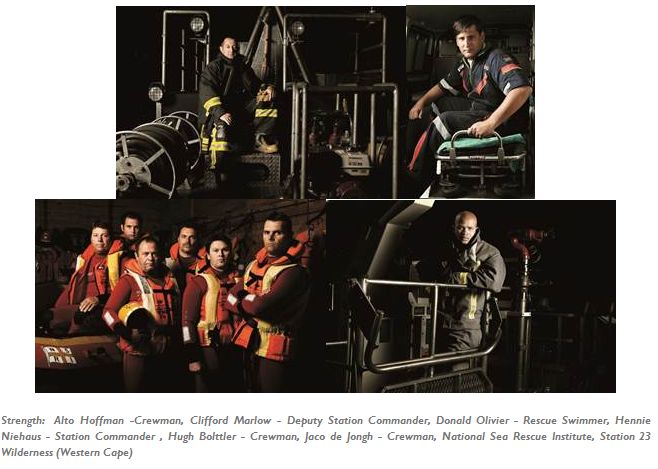 A harmless sightseeing trip turned into a nightmare for two teenage boys when they found themselves trapped by the icy, violent rage of a waterfall in full force. With incredible physical, mental and emotional strength, a volunteer National Sea Rescue Institute team took on the formidable waters to bring the boys out alive.  This courageous act earned Hennie Niehaus and his team a nomination as finalists in the 2011 Centrum® Guardian Project.
Initiative: Learner Fire Fighter Shimmy Eugene Sefatsa, Emfuleni Fire and Rescue Services (Vereeniging, Gauteng)
Young Shimmy Eugene Sefatsa was on the job for only 17 months. As a learner fire fighter, he was taught to follow orders and take instruction. But one morning, Shimmy was first at the scene where a block of flats was on fire. Shimmy took initiative and immediate action,  saving the lives of two trapped residents. This is the reason why he has been nominated as one of the finalists in the 2011 Centrum® Guardian Project.
Courage: Advanced Life Support Paramedic Jack Haskins Jnr, Netcare 911 (Pietermaritzburg)
In the early summer of 2010, a local paramedic was confronted with what for many people would be their worst nightmare, being attacked by a swarm of angry bees. Jack Haskins Junior's bravery where he put his own fears aside to aid two small babies and six others is the reason why he has been nominated as one of the finalists in the 2011 Centrum® Guardian Project.
Passion: Deadly Mountain Forest Fire – Mr Deon van Wyk, Deputy Fire Chief, Eden District Municipality (George, Western Cape)
Bergplaas, the Western Cape. A supervised and controlled firebreak suddenly spread rapidly out of control. Wind conditions were such that the entire area suddenly faced a ravenous forest fire. In between the mountains, conditions seemed to converge in such a way that an ultimate firestorm was developing. It was up to the experience and knowledge of one man and his team to turn the situation around quickly. Using expert skill and strategic know-how, Deputy Fire Chief Mr. Deon van Wyk literally fought fire with fire and is why he deserves to be nominated as a 2011 Centrum® Guardian Project finalist.
Endurance: Fire Tragedy at an Old Age Home -rescue workers from Ekurhuleni Metropolitan Municipality Emergency Services, ER24, Gauteng Provincial Government EMS, Life Health Care, Maponya 911 Rescue and Netcare911 (Nigel, Gauteng)
While always trying to remain as dispassionate and uninvolved as possible, every rescue worker has had one experience that will linger in their memories for years to come. For Ekurhuleni rescue personnel, this event occurred on the night of 1 August 2010. Their incredible community spirit that came to the fore mixed with triumph and tragedy has earned them a place as a finalist in the2011 Centrum® Guardian Project (CGP).
Judging:
A panel of judges that are made up of senior representatives from various Emergency Services disciplines recently chose the five 2011 finalists from over 70 nominations received from the Emergency Services industry. These disciplines are the SA Private Ambulance and Emergency Services Association (SAPAESA), National Committee on Emergency Medical Services (NCEMS), Southern African Emergency Services Institute (SAESI), Fire Protection Association of Southern Africa (FPA), Institution of Fire Engineers (SA) (IFE), National Sea Rescue Institute (NSRI), SA Red Cross Air Mercy Services, Pfizer Consumer Healthcare, Netcare 911, ER24.
This year it was decided to place the finalists in the five categories that best suited their rescue scenario ie Initiative, Strength, Courage, Passion and Endurance.
The 2011 Centrum® competition mechanism:
For every unique vote received, Centrum® will donate R1 to the base station of the guardian voted for. Prize Money for the winner or winning team's base station/s: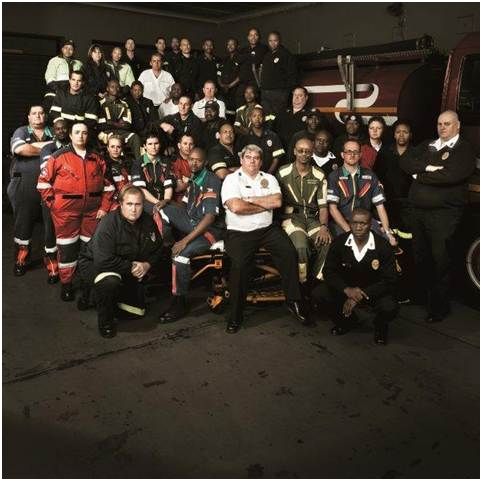 R30 000 from Centrum®
R20 000 from Enkosi Agency
R5 000 from Pack 'n Stack
Prize Money for the winner is R5000 or R10 000 if a team
Prizes for all the finalists include:
Six month's supply of Centrum for each person
Each finalist will receive a special finalist jacket sponsored by Enkosi Agency
3 finalists will be able to attend a five-day Fire Prevention and Safety Strategies course by the Fire Protection Association
Sasol Shared Services will host all the finalists at a one day Petrochemical Fire Fighting course at the plant in Secunda
Rural Metro is sponsoring a 5-day High Angle Rescue training course at their training centre in Greytown for one finalist
Each finalist will be hosted by Eskom to a power station site visit that will include presentations and a walk through of a power plant
The ER24 Training Academy is sponsoring 10 finalists to attend their two-day Advanced Cardiac Life Support for EMT Basics course.
Source: www.ER24.co.za