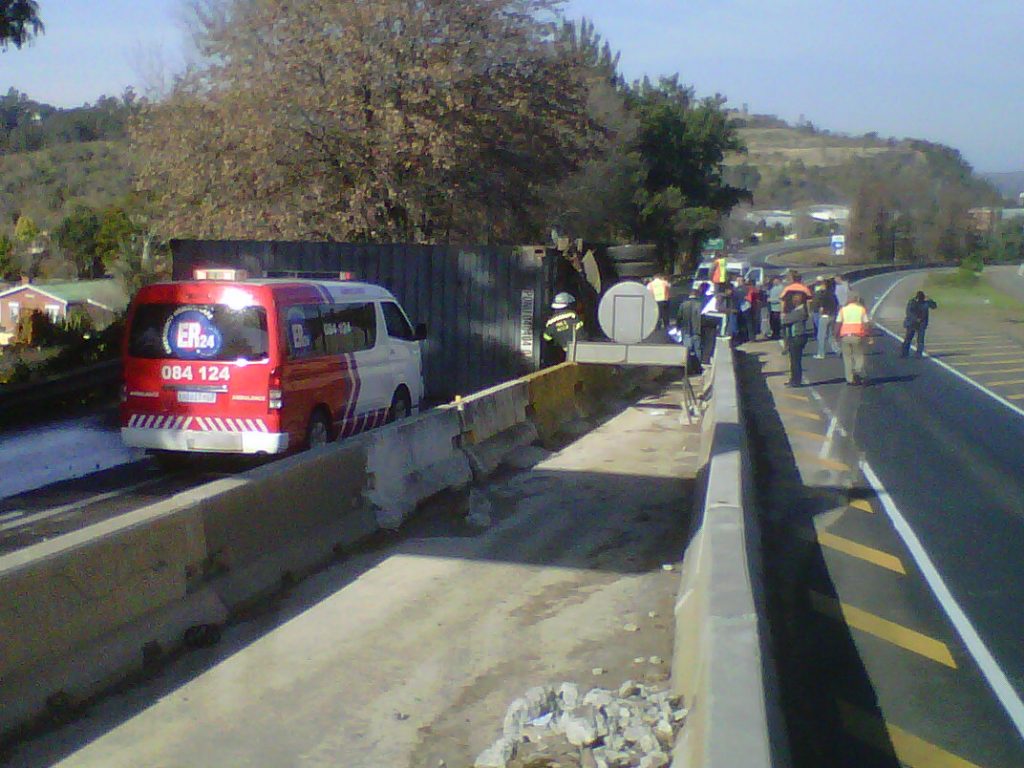 [Midlands KZN 12 July 2011 14:00]
A truck carrying a container has rolled on the N3 Durban bound in the vicinity of Liberty Mall.
The truck allegedly crashed through an area of road construction works due to unknown reason. The truck's cabin was ripped from the body of the truck, and ER24 paramedics at the scene stated that there were pieces of the truck scattered across the south bound carriageway. The whole of the south bound carriageway was blocked by the container of the truck and will remain closed for approximately 3 hours following the accident.
The driver was lucky enough to have been able to crawl from the crushed cabin and paramedics were surprised that he had come out of the accident alive. He was treated for multiple serious injuries but was in a stable condition and remained alert throughout.
The man, believed to be around the age of 35, was taken by ambulance to Mediclinic Pietermaritzburg for further treatment.
No other vehicles were involved in the accident.
Vanessa Jackson, ER24