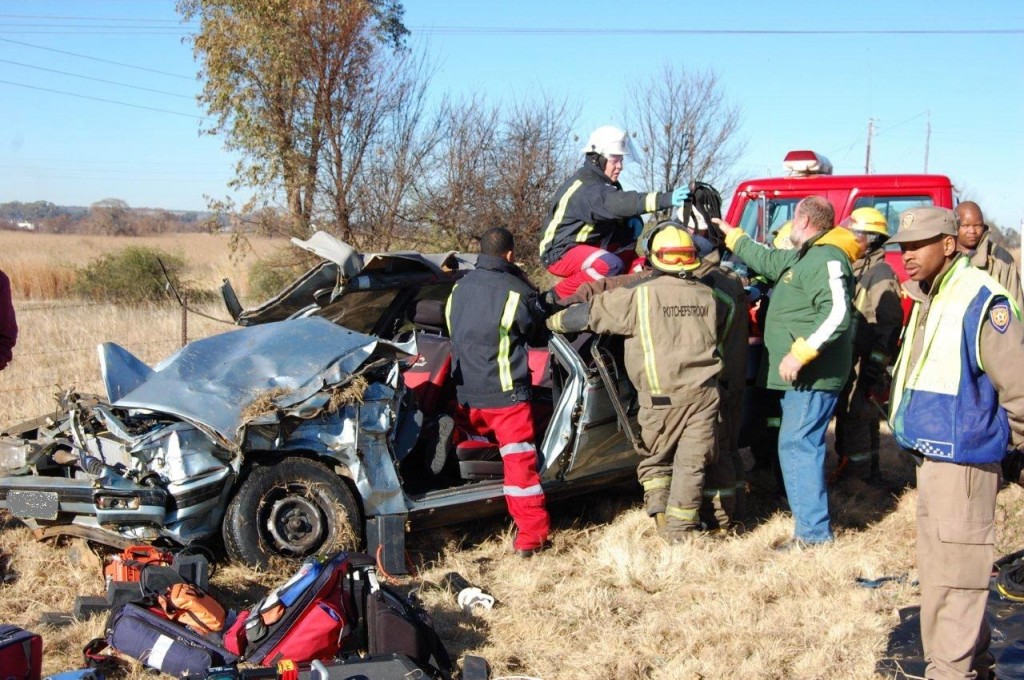 A serious collision occurred this afternoon when a single vehicle overturned on Govan Mbeki road in Potchefstroom. It is believed that the vehicle was recently purchased and the driver was taking a friend for a ride at time of the collision.
It is not yet clear how the collision occurred, but the two men who were traveling in the vehicle at the time had sustained significant injuries. Upon going into a sharp bend the driver allegedly lost control of the vehicle. The vehicle then veered off of the road and overturned multiple times.
When ER24 paramedics arrived at the scene they found the driver, aged 40, some distance away from the wreck. The man had sustained significant injuries to his leg and arm in the form of fractures.
The passenger was entrapped in the vehicle. On-scene paramedics and rescue workers from the local Potchefstroom fire department then extricated the man from the vehicle with the use of hydraulic rescue equipment. The 25 year old man sustained suspected back and neck injuries.
The 40 year old gentleman was transported to Potchefstroom Mediclinic, the 25 year old patient was transported to the Potchefstroom provincial hospital. Local law enforcement authorities were at the scene and will be investigating the incident further.
Andre Visser
ER24