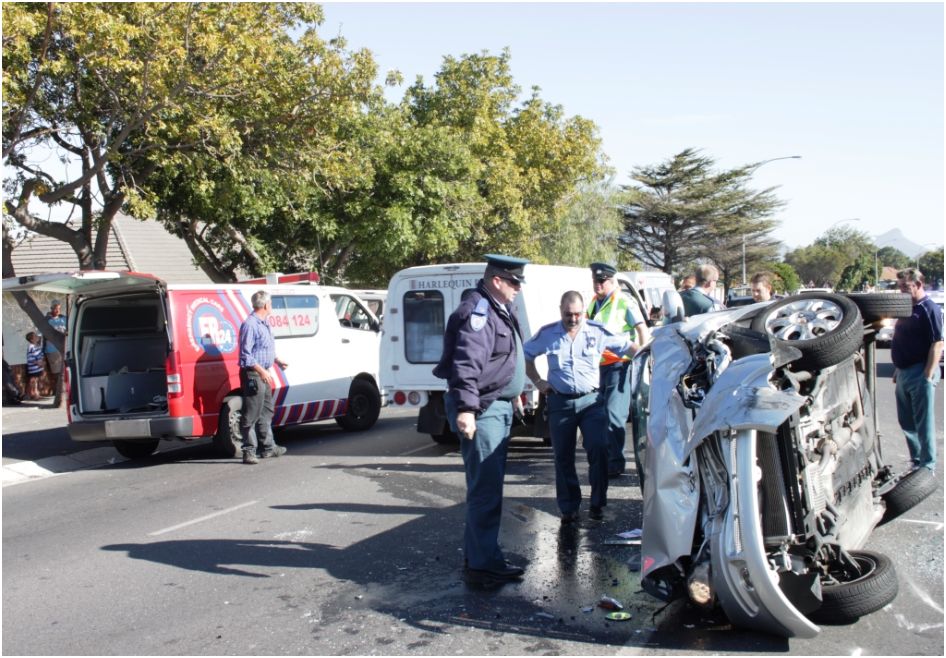 Two men have sustained injuries after their vehicles collided head-on in Bellville.
It is still unclear as to how the collision occurred, but the two vehicles had collided head-on with each other on Frans Conradie drive right below Tygerberg High School. The collision which involved a white Toyota delivery bakkie and a small hatchback was severe as it resulted in the hatchback overturning and coming to a standstill on its right hand side in the middle of the road.
When ER24 paramedics arrived at the scene they found both men out of their vehicles. The driver of the bakkie had sustained a suspected injury to his hip. The driver of the hatchback sustained a laceration to his face as well a suspected injury to his right arm.
Both men were treated at the scene before being transported to Louis Leipoldt Mediclinic for further medical care. Traffic in Frans Conradie drive was affected both ways as lanes going in both directions were opened and closed intermittently.  Local law enforcement authorities were at the scene and will be investigating the incident further.
Andre Visser, ER24