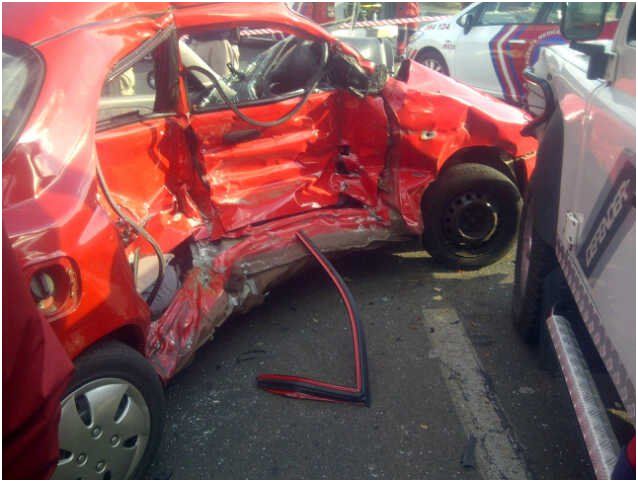 A female driver has died after sustaining critical injuries after being involved in a collision between a light motor vehicle and a Land drover at the intersection of Mercury and Star Road in Benoni this afternoon.
ER24 paramedics arrived on the scene and found the two vehicles very close to one another. The emergency personnel found the driver behind the wheel and unresponsive. Paramedics and Fire Department quickly did rapid extrication and freed the woman from the wreckage. Advanced Life Support intervention had to be performed along with CPR but unfortunately the patient injuries were to fatal and was declared deceased on the scene by the paramedics. The driver of the other vehicle was treated for possible neck and back injuries and transported to a nearby hospital for further medical care.
It is unclear at this stage who was at fault but the local authorities were on the scene and would investigate the accident further.
Derrick Banks, ER24