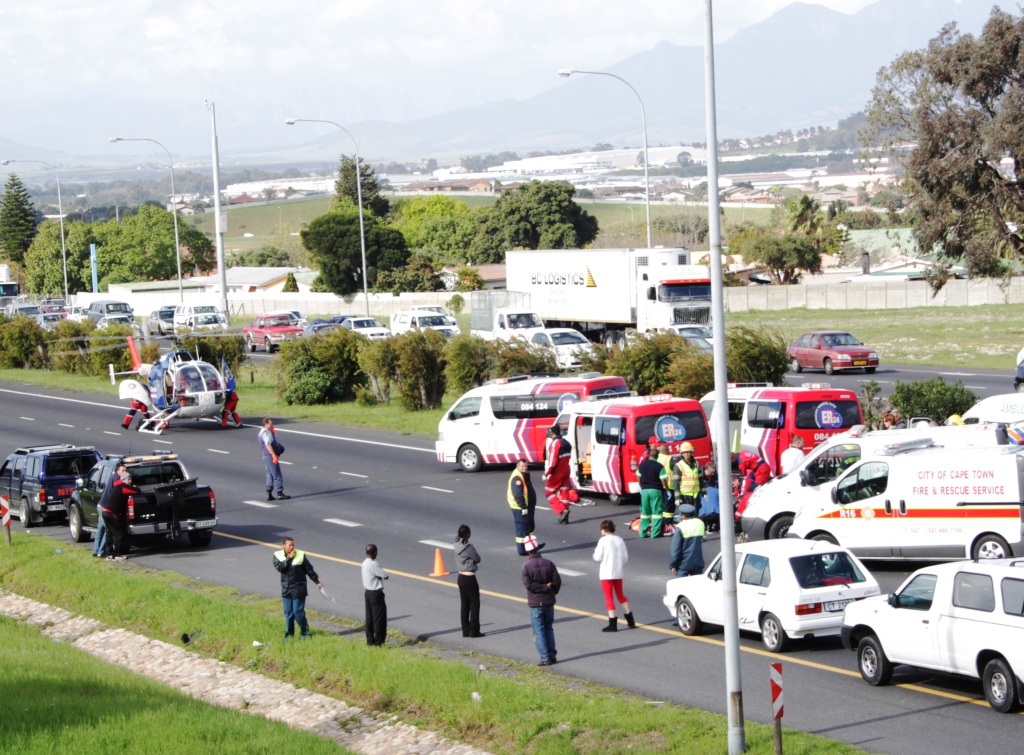 A pedestrian has sustained severe injuries on Friday afternoon after he was struck by a bakkie at high speed on the N1 highway in Cape Town.
The collision occurred on the highway in the direction of Paarl 50 meters past the Old Oak bridge. A man later told paramedics that the pedestrian dressed in a camouflaged uniform appeared unexpectedly from behind the bushes in the centre median. The man then dashed for the other side of the road before being struck by the front left side of the bakkie at speed.
When ER24 paramedics arrived at the scene they found the man lying in the fast lane of the highway. The man believed to be aged in his late thirties sustained severe injuries to his lower body in the form of multiple fractures to both his legs as well as a fracture of his hips. He also sustained a severe head injury.
Due to the man's injuries on-scene paramedics dispatched the ER24 Discovery Medicopter to the scene. The highway was then closed for traffic briefly as the Medicopter landed on the scene. The badly injured pedestrian was airlifted to Tygerberg hospital in a critical condition. Local law enforcement authorities who were at the scene will be investigating the incident further.
Andre Visser, ER24