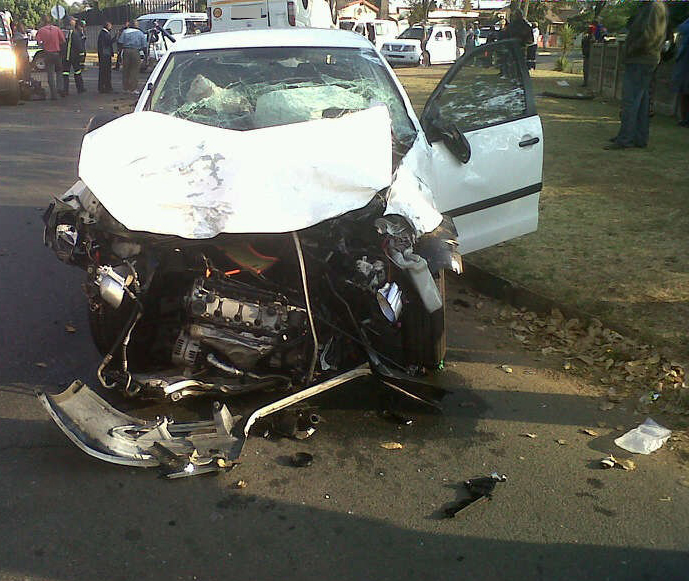 [Witpoortjie 27 September 2011 06:30]
9 people have sustained various injuries after a taxi and VW Polo collided at the corners of Van Lill and Mc Grath Avenue in Witpoortjie this morning.
It is believed that the Polo was travelling along Van Lill Street when the taxi crossed over from Mc Grath Avenue and the Polo collided into the passenger side of the taxi. The impact was so severe that the taxi rolled and landed on the side of the road up a small embankment on its roof.
The cause of the accident will need to be investigated, and the necessary officials were at the scene.
Most of the 10 occupants of the taxi had sustained severe injuries in the form of broken bones, back and neck injuries and multiple scrapes and abrasions. They were treated accordingly on scene before being taken to either Helen Joseph Hospital in Auckland Park or the Chris Hani Baragwanath Hospital in Soweto. 3 of the occupants took private transport from the scene after sustaining very minor injuries, refusing to be taken to hospital by ambulance.
The man and woman in the Polo were taken to the Life Flora Hospital for further treatment.
Vanessa Jackson
ER24