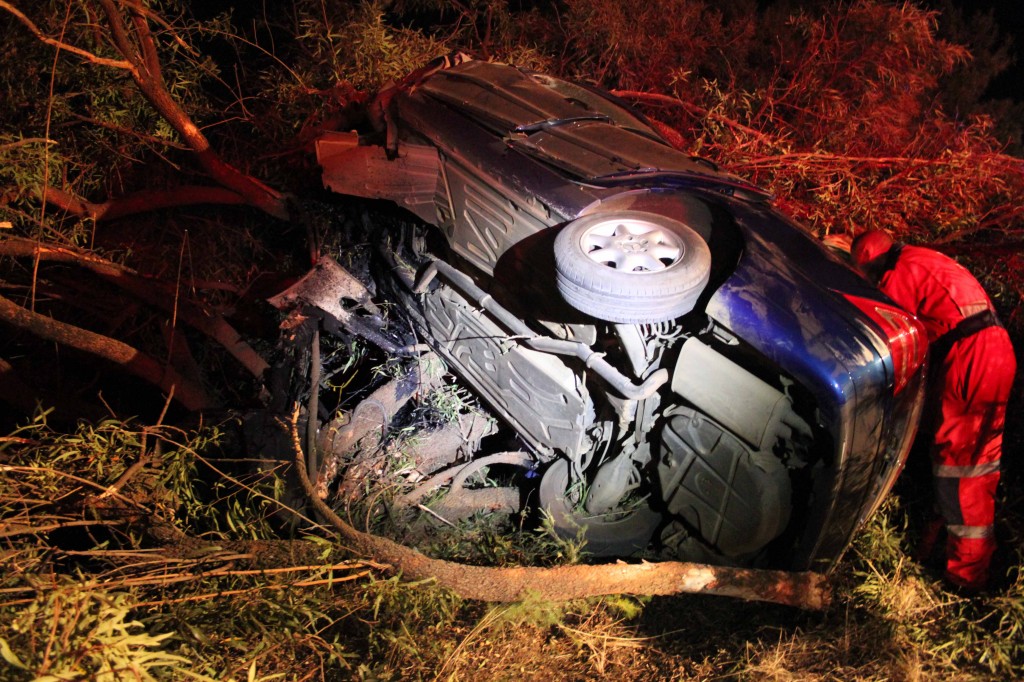 A Mercedes Benz left the N1 highway in the direction of Bloemfontein just before the Potchefstroom Road fly-over. The vehicle crashed through the roadside bushes before coming to rest in a dense tree, extensively entangled into the trees branches, on its drivers side.
The driver was still inside the vehicle when ER24 paramedics arrived, but he was standing with his head sticking out of the driver's door. The man stated that he did not want treatment and was not injured. After being coaxed out of the wreck he was thoroughly check and again he insisted that he was not injured. He eventually chose not to go to hospital with the paramedics.
The vehicle was pulled from the tree by towing services which was not an easy job as the front of the vehicle was mangled into the branches.
There had been no other vehicles involved in the accident and the driver was the only occupant of the vehicles.
Vanessa Jackson, ER24