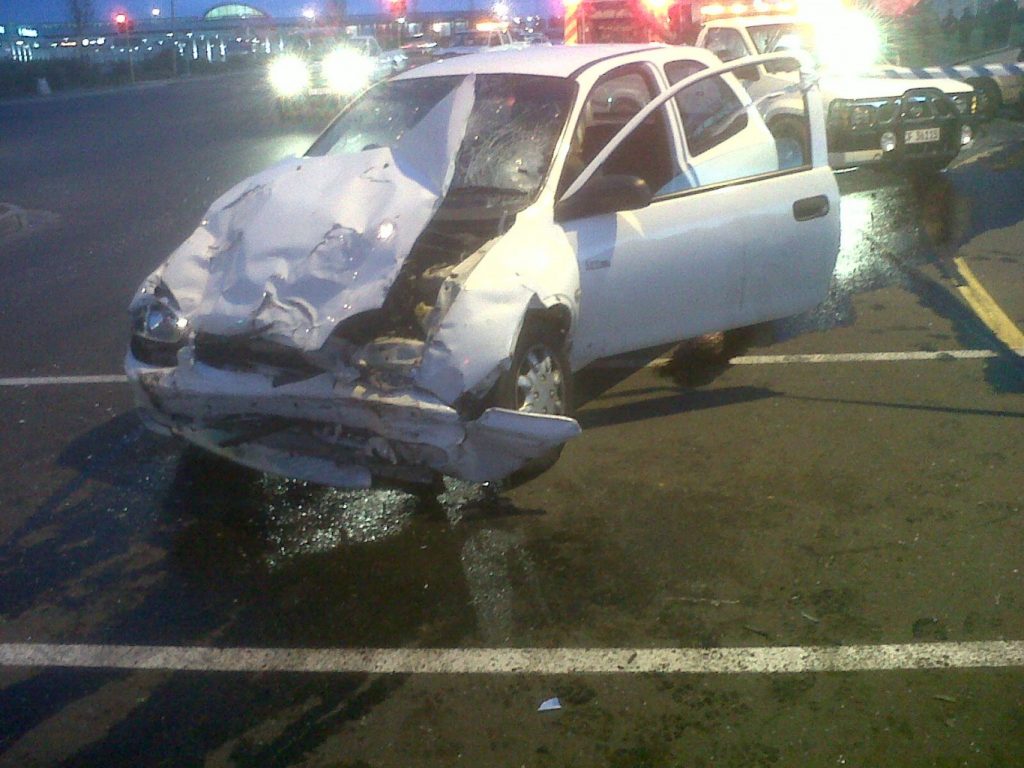 [CAPE TOWN – 02 SEPTEMBER 2011 AT 18H00]
Three light motor vehicles have collided on Okavango Road opposite Mediclinic Cape Gate this evening, leaving one child dead, another child in a critical condition, one person in a serious condition and one person with minor injuries.
ER24 paramedics were quick on the scene and found that a baby between the ages of 14 and 24 months had already succumbed to the injuries from the accident and was declared deceased on the scene. A seven year old who had suffered possible head injuries from the impact was in a critical condition. Advanced Life Support intervention had to be performed to try and stabilise him further before they could move him. One occupant of the other vehicle had suffered serious neck and back injuries while the other person suffered minor cuts and bruises. All the patients were transported to various hospitals for further medical care.
It is unclear how exactly the accident occurred as all three vehicles had sustained serious vehicle damage but the local authorities were on the scene and would be investigating the accident further.
Derrick Banks, ER24
Also view:
How safe is your child during child protection week?
Child Restraints and Road Safety