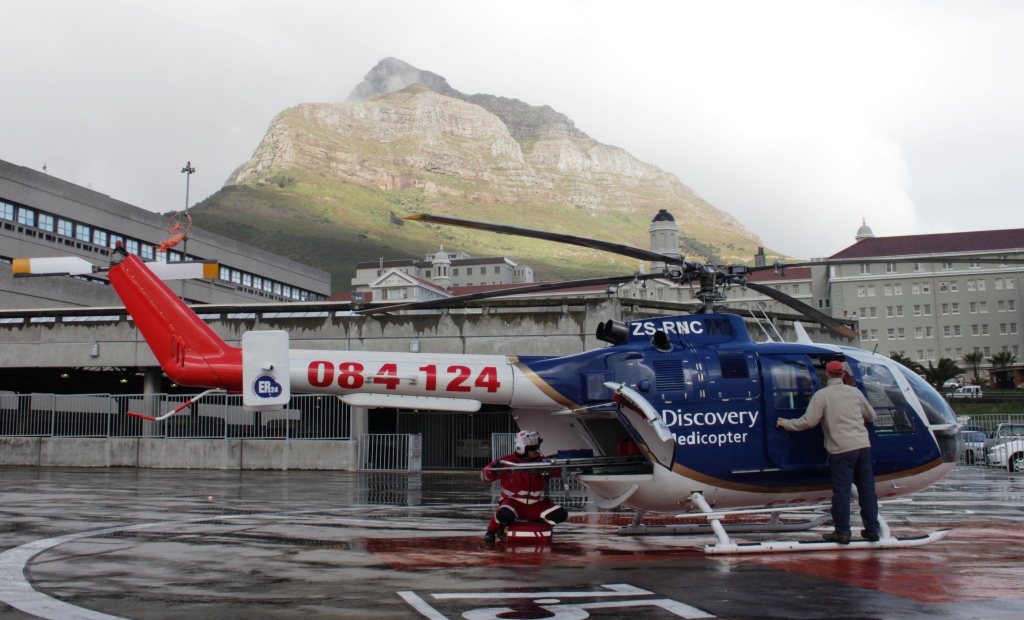 KALK BAY 2 September 2011, 08:40
A man has sustained serious injuries this morning after colliding head-on with a small hatchback vehicle at high speed.
The collision occurred on Boyes drive in Kalk Bay as the man, aged 64, was traveling in the direction of Fish Hoek. The man had apparently lost control of his motorcycle at some speed, before veering into oncoming traffic and colliding head-on with a small hatchback Honda.
EMT (Emergency Medical Treatment) Paramedics, who arrived first at the scene, knew that the collision was severe judging by the amount of damage sustained to the Honda motor vehicle. The patient was in severe pain as he had sustained multiple fractures to both of his legs.
Due the distance to the most appropriate medical facility and the severity of the patient's injuries, on-scene paramedics promptly dispatched the ER24 Discovery Medicopter to the scene. The man was later airlifted to Groote Schuur Hospital for further medical care.
As cold, windy and rainy conditions are expected to persist, ER24 would like to advise all road users to take extra precautions wile commuting around the Mother City this weekend.
Andre Visser, ER24