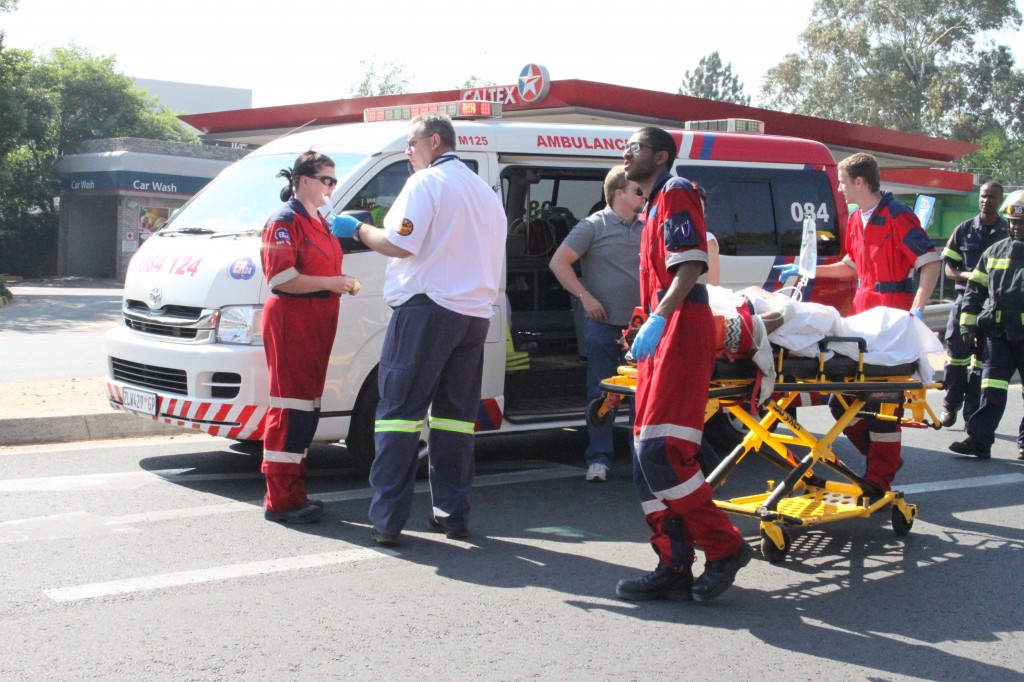 [Bryanston 12 September 2011 09:00]
A 25 year old woman who is 5 months pregnant was knocked down by a VW Polo on William Nicol at Wedgewood Link Road this morning in Bryanston.
The woman in the car was not injured, but when paramedics arrived at the scene they had to console her as she was in an emotional state of shock. The young woman who had been knocked had sustained what appeared to be serious injuries, and the Life Fourways Advanced Life Support paramedic arrived at the scene to assist. Upon assessment, they decided that the woman would need immediate treatment as they were concerned about the state of her unborn baby after the impact with the car.
The ER24 Discovery Medicopter was called in to the scene, landed on William Nicol Drive outside the Epsom Downs Shopping Center and airlifted the injured woman to the Charlotte Maxeke Hospital for further treatment.
Vanessa Jackson, ER24
Also view: Pregnancy and Safe Driving